TRAVELING IN A POST-PANDEMIC WORLD WITH DAVID KOMISARCHIK
David, a digital content creator and social media strategist, was looking forward to traveling around the country before the pandemic hit last year. As those plans were put on hold, though, David felt isolated from his normally collaborative and inspiring creator community. As we begin to think about heading back into normal life again, David has resurfaced his travel goals, coming up with a way to make sure his new travel plans are easy, fun, and a source of calm in a post-pandemic life.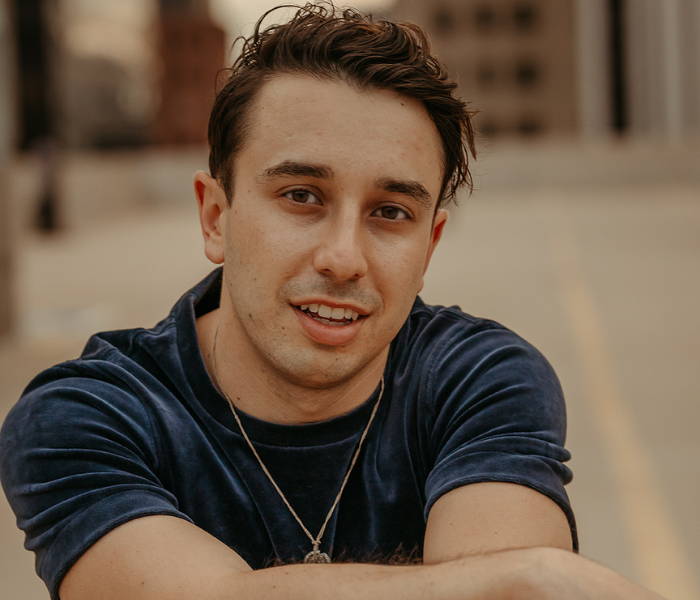 "I remember thinking back to early 2020 (Jan-Feb). I was embarking on my journey as a full-time creator and mainly looking forward to travel. The prospect of meeting, collaborating with, and getting inspired by other creators around the country was a huge source of motivation. After we went into shutdown, I felt very alone and shut off from not only my community, but that motivation and the creator community. Now that a light at the end of the tunnel is in sight, I am excited to get back to traveling and finding inspiration in new cities with potential collaborations. This curation is giving me a sense of calm, knowing that I have everything I need to keep travel easy, calm, and fun. It's going to help me press play on that goal from 2020."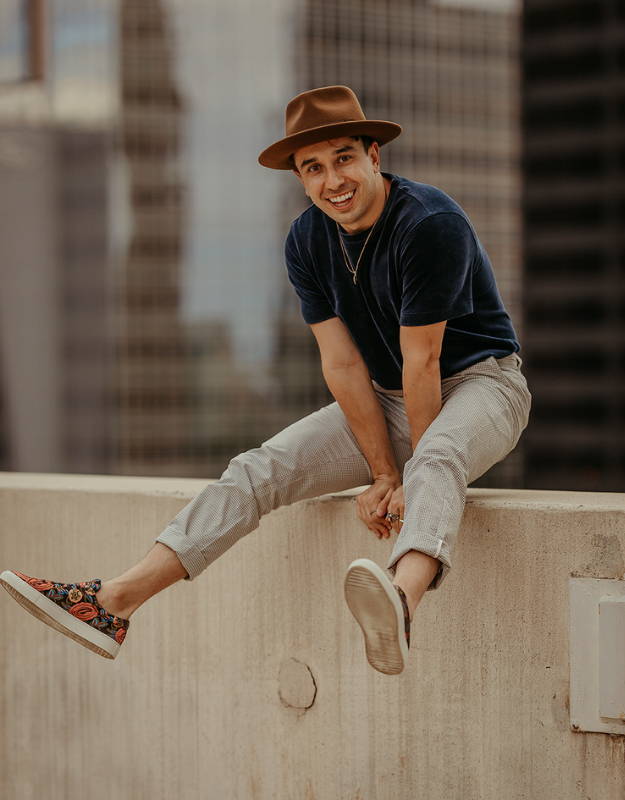 THE THINGS DAVID CAN'T LIVE WITHOUT

Headphones That Do it All

Whether it's for work, play, or just escape, a good pair of headphones help deliver creativity. During travel, they're a source of calm for me. It's how I create my own space while on the go or even just at home packing and working on the next trip.
Truthfully, I hate the way I smell and feel after a long travel day. So having a set that makes me feel fresh and renewed from just a few sprays brightens my mood right after a flight.
An Easy Way to Maintain a Skincare Routine

As I've developed a skin care and self care routine, bringing this kind of set along with me allows me to keep this routine going. Bringing along this set gives me peace of mind that I'll have quality products with me and not be forced to hunt for travel sized products that I don't enjoy.
The Most Elegant Travel Accessory

I mean, travel and keeping track of time go hand in hand. And personally, when I travel, my airport fits have to stay put together. So having a timepiece that looks good and does its job gives me peace of mind.
This kind of organization in the my luggage just brings me a lot of happiness. When I know everything has a place in my bag and I can easily get to it when I get to my destination, my trip goes that much smoother. Also, usually I am shooting and creating content in my destinations so being able to organize ahead of time is key for me.
Sunscreen is an essential. And that kind of protection daily is critical to easy and calm travel. A sunburn is a quick way to ruin a trip.
Portable Luxury Hair Care Essentials

Similarly, having these items to keep me fresh each day of travel and out of town just adds another layer of happiness. Don't sleep on the self- care routine while you're traveling.
A cause I'm into right now...
In light of recent events and all of last year, I want to help support the AAPI community and I stand in support of BLM. I have participated, donated and tried to bring equality in the work that I do by recommending my fellow POC creators for work. I stand in support of equality and safety for all people.
👁️   WandaVision on Disney+
📖   Audiobooks
🎧   Early 2000's playlists
Follow @threadability