THE TRUTH ABOUT MEN'S SKINCARE WITH MATT MULLENAX
HURON'S FOUNDER ON BREAKING THE RULES OF HIGH-QUALITY SKINCARE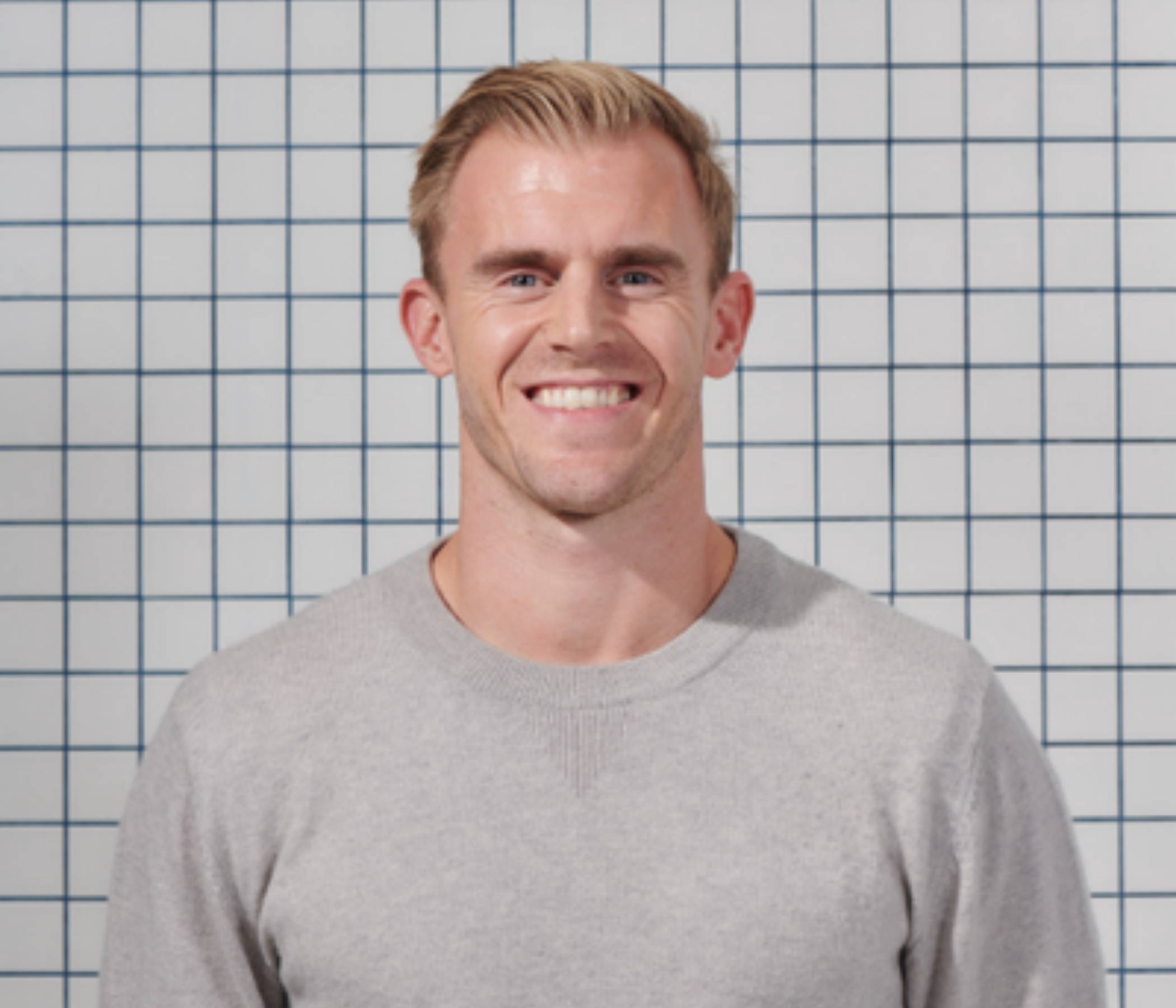 Huron is changing the game of men's skincare. The outdated game, that is. We recently caught up with co-founder Matt Mullenax, who started the company alongside his partner Matt Teri. Two Matt's, one founding team - we trust it gets confusing over there but they seem to have things under control.
Let's be real, men's personal care is tough. If you've gone in search of good skincare products in the past, you may have been seriously deterred by the price tag. That's why Huron entered the scene with their Body Wash, Face Lotion, Face Wash and Eye Stick that range from $14-16. Huron is here to be the reason you look forward to those hot showers again. And we second the notion that it's time to reconsider that bottle of Old Spice or Irish Spring on your shower shelf. Come on, you deserve better.
For once, we've decided to let someone else do all the talking. So read on for our Q&A with Matt and see what makes Huron worth knowing.
Here at the Verticale, we cover the best online brands. Tell us from your POV what makes Huron so different.
Matt: It's empathy and relatability - I was this guy 5-7 years ago. I struggled with skin issues – acne, blemishes, redness, etc. – for a decade plus. It's not fun; it actually sucks. I tried everything under the sun – ranging from Accutane to on-shelf incumbents – and nothing worked. It wasn't until I began to experiment with more 'prestige' products that my skin responded positively, but I could neither justify those price points nor relate to the consumers who could.
So, we set off to build an assortment of products that performed like the more premium brands but at a price point that was more accessible. Neither your zip code nor your previous experience with skincare – however extensive that may or may not be -- should handcuff you from accessing great products.
Huron truly stands out as an approachable and accessible personal care line that all men should know about - and try! Give us some insight on the products you launched with and how you went about choosing them.
Matt: The products were created by our co-founder, Matt Teri, who spent years developing products for some of the most recognizable brands in the world (e.g. Lab Series, Tom Ford, etc.). His insights and understanding of men's skins and how to develop products specifically for him have been a great advantage.
We knew early on that we wanted to create the 'best basics' from surveying thousands of guys. Products that are familiar to our consumer, but may not necessarily be staples (yet). Then we made them as multi-dimensional, experiential, and 'sensorial' as we could. Performance-driven benefits you could really feel, smell, and touch. We initially launched with 3 products – Body Wash, Face Lotion, and Face Wash. Shortly thereafter, we launched an Eye Stick.
Starting a business can be challenging, but so rewarding. Tell us more about your journey that brought you to becoming Huron's founder?
Matt: This is a category I've been passionate about for a long time. There are many brands out there catering to the female buyer, who's much more educated in this category. For guys, there have historically been two options – the products we've used since middle school, and products that are price prohibitive. We wanted to create a product line that leveraged the formulations and functionality of the latter with the approachability of the former.
Huron was a brand that was built out of personal need, and as Matt saw throughout the years working in men's prestige - there was a void in the market catering to this guy. I would've loved to have access to these products 5-7 years ago when my skin was at its worst. So, it's with that consumer in mind at all times that we've built Huron. He's our north star and our reason for being.

There are so many challenges and hurdles that you face along the way, but the feedback and stories that we've received about these products effectuating change in someone's life puts these obstacles in perspective. The opportunity to fundamentally change how our consumers take on the day – with a renewed sense of self-confidence – is exciting.
Behind the scenes: what is it like to be on the Huron team these days? And how many of you are there?
Matt: As of today, we're a full-time team of two with a few team members who are consultants. We're lean, but it's fun that way. All of our team members – whether full-time or consultants – touch and/or have access to nearly all aspects of the business, so everyone is dialed-in. Empathy is incredibly important to me, so the team understands why we make the decisions we make, and for whom those will benefit.
We try to keep things lively and fun. We push and challenge each other. Everyone has a voice and is encouraged (and expected) to contribute. That's how we get better.
What's next for Huron? We're envisioning more men's essentials coming our way.
Matt: Our goal is to continue to build his bathroom— "help him look out for the guy in the mirror." There's plenty of runaway ahead of us.