THE MIND & BODY WELLNESS EDIT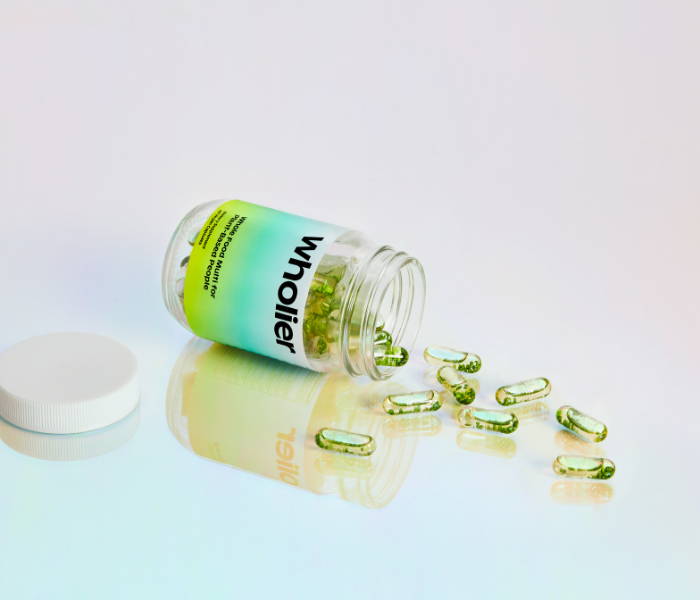 The past year has been...well...stressful, to say the very least. Even though we've spent A LOT of time alone, it's been too easy to not prioritize ourselves. For many of us, we've let anxiety get the best of us, so it's no surprise that 40% of US adults reported coping with a mental health issue earlier in the pandemic.
This is all to say, that our mental and physical health likely hasn't gotten the love it needs. But, with spring just around the corner, we're here to remind you that self-care isn't just talk.
The term "wellness" gets tossed around a lot, but what we mean is being intentional about supporting both our bodies and minds to achieve our full potential. It's about being cognizant about what we're putting into and on our body, making sure everything we use is natural, high-quality, and, most importantly, makes us feel good. Wellness or "self care," is creating intentional rituals that spark joy and promote health, so that we can live our best lives every day.
So, where to begin?
Maybe it's taking a full minute to luxuriate your skin in super high-quality moisturizer, or taking a beat at the end of the day with a face mask— figuring out a way to differentiate between work and free time. Creating a ritual around something as simple as taking a multivitamin every morning—something small to remind you that you're prioritizing your health every single morning.
Below you'll find our top five picks for products that promote a healthy body, healthy mind, or, more likely, a little bit of both. Things that make you feel good because they are good.
Wholier: Whole Food Multivitamin For Plant-Based People
First, a multivitamin that does it all: Energy support, immunity, clarity, and metabolism. Get your body clear, so you have the capacity to focus on your mind. This multivitamin, specifically designed for a plant-based lifestyle, is packed with 8 vitamins and is formulated from food-based nutrients. It's an easy step with big health consequences. The Wholier multi is the perfect wellness complement for vegans and non-vegans alike. It'll set a "better me" mood for your whole day.
Aila: Matcha Eneger | Super Power Blend
This super powder blend made with clean plant-based ingredients, is another super easy way to give your body something that'll help you feel good physically and mentally. You'll have the right amount of energy without the coffee jitters and caffeine crashes, which means more productivity and less anxiety. It's packed with key vitamins and nutrients and completely non-GMO, vegan, soy free, gluten free. A matcha powder blend that'll improve blood flow, energy, metabolism, immunity, and reduce inflammation.
HETIME: Revitalizing & Hydrating Face Mask
Here's something that's good for body and mind. A hydrating treat for your skin, but also a built-in way to take a moment and breath. A completely natural face mask designed specifically for men that'll give him immediate results for brighter and more hydrated skin. This sheet mask, made from biodegradable cellulose fiber and formulated with moringa, cedarwood and baobab, is for when you're about to hit a wall, and instead, choose something soothing.
Blume: Stargirl Face Mist
An invigorating facial mist that will help you feel fresh-faced and energized, even when you're not. Trust us on this one— you'll want to keep this one by your desk. When you're feeling burnt out, take a minute away from your screen and perk up with a spritz or two of this floral facial mist. It's a reminder that we need breaks, and that you can even look dewy taking them.
Hempathy Living: Revitalizing Body Lotion
Can't make it to the spa? You can still achieve spa treatment from home with Hempathy's nourishing and clean body lotion. Light a candle, drink some wine, and hydrate your skin because you deserve it. Using only clean ingredients like organic cold-pressed hemp seed oil and natural ingredients, this lotion is also vegetarian, non-GMO, cruelty-free, paraben-free, phthalate-free, sulfate-free, gluten-free, and without synthetic fragrances or dyes.
Looking for more ideas? Check out the full wellness edit here.