TALKING ALL THINGS POSTPARTUM WITH SHAE BURNS
Sustainable lifestyle advocate and creator of ShaeNecessities.com, Shae Burns, became a first-time mom in the midst of a pandemic and stay-at-home orders. In the midst of it all, though, Shae was careful about treating her postpartum self with kindness, by caring for herself both mentally and physically. Shae's curated list of postpartum essentials will help make postpartum life just a little bit easier.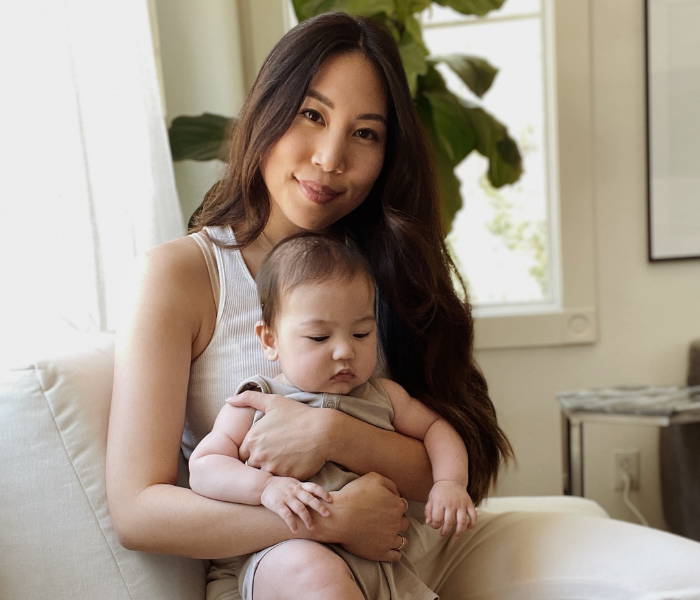 "Like many of us, I was never a "stay at home" type of person until COVID-19 hit and stay at home orders were put into place. Around this time, I also found out I would be becoming a first time mom in the midst of it all. Postpartum is definitely a season of life and isn't something you can prepare for mentally. There's so many books out there, classes and places to find advice, but every child has their own blueprint which makes each postpartum experience unique. The one thing you can prepare though are all of the tools to make this season of life a little more enjoyable, which is why this curation is so important to me. It's all about treating yourself with kindness, staying mentally and physically healthy and getting the best sleep you can possibly get, efficiently because sometimes you don't even get 2 minutes to shower."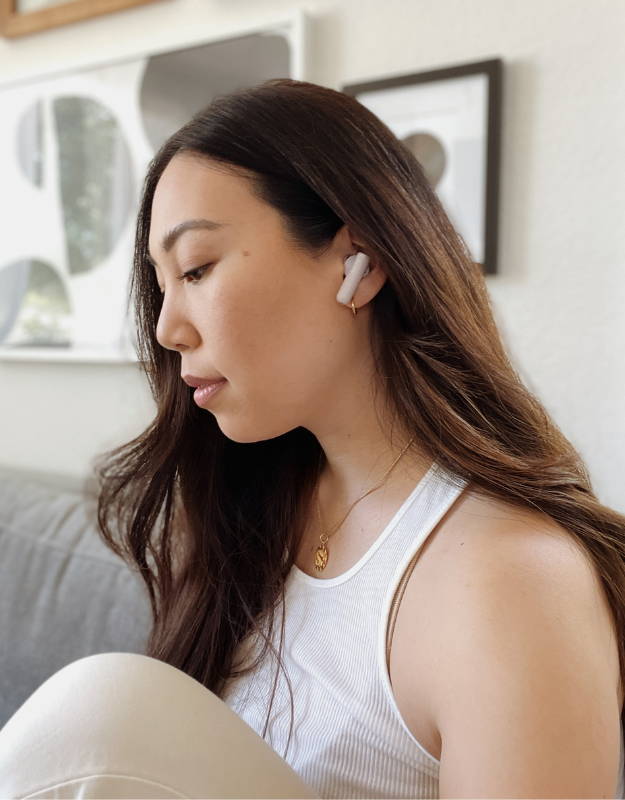 THE THINGS SHAE CAN'T LIVE WITHOUT
Comfortable Wireless Earbuds

I didn't realize how much of my time would be spent on breastfeeding during the first two months. You can easily spend 16+ hours over a 24 hour period. Having a set of comfortable wireless earbuds that you can wear is so convenient so you're not mindlessly staring at a wall for 60 minutes straight.
Sustainably and ethically made, but most importantly feels luxurious. There are so many days where this is all I wear all day because it can come on or off almost instantly during post hormonal night sweats, easy access for breastfeeding and easy to throw on while you're walking around the house.
Sleep deprivation in this season of life is a given, but you can definitely prepare your body to get the best sleep possible. I do this by wearing blue light blocking glasses in the evening/middle of the night when I'm looking at any smart devices. Blue light is shown to inhibit melatonin production which can effect sleep. I also make sure to keep our bed room cool, clutter free and I have an air cleaner on my bed side which is also proven to help you sleep faster and more deeply.
If I do throw on a pair of pants, I love these joggers because they are easy to throw on and feel more elevated than your average sweat pant (pleats and back pockets!)
I'm all about matching sets and monochrome looks this season, probably because they're a no brainer to throw on and you immediately look and feel more put together.
A Complete Skincare Routine

I love that this set includes everything you would ever need in a routine. You can easily set these out and quickly go through a 10 step routine. See a theme here? This season is about efficiency and and no brainers!
The Easiest Way to Crush Hydration Goals

One thing about this season especially if you're breastfeeding is that you're always thirsty! I have a couple of water bottles that I keep around the house so I can make sure to stay hydrated. These BKR water bottles are beautiful and the protective silicone makes it so you don't need to worry about it shattering.
A cause I'm into right now...
I'm always into sustainability and ethics especially when it comes to fashion. But lately, probably since we've been home so much, I've gotten very into mending and plant based dying! It also humbles me and gives me a new appreciation for who makes our clothes.
👁️   New Girl on Netflix
📖   'Rising Strong' by Brene Brown
🎧   Classic Rock