SUSTAINABLE AND COMFORTABLE SPRING LOOKS WITH EMILY BOFFELI
Emily, A Los Angeles based content creator and designer, is careful to always choose fashion based on sustainability, versatility, and, of course, comfortability. She'll opt out of a super trendy piece if it doesn't make her feel comfortable, and instead focus on fashion items that make her feel her absolute best. Emily's perfectly curated spring essentials stay true to her values and her personal style.
"The products I selected are all mindful, sustainable and can be worn in many different ways. I love being able to put all my pieces I invest in to use in multi-purpose ways. I also love comfort. It's important to me to always feel confident and comfortable in the pieces I buy and wear. Even if something is super trendy — if I don't feel comfortable in it — I usually sit it out and stay true to what makes me feel good!"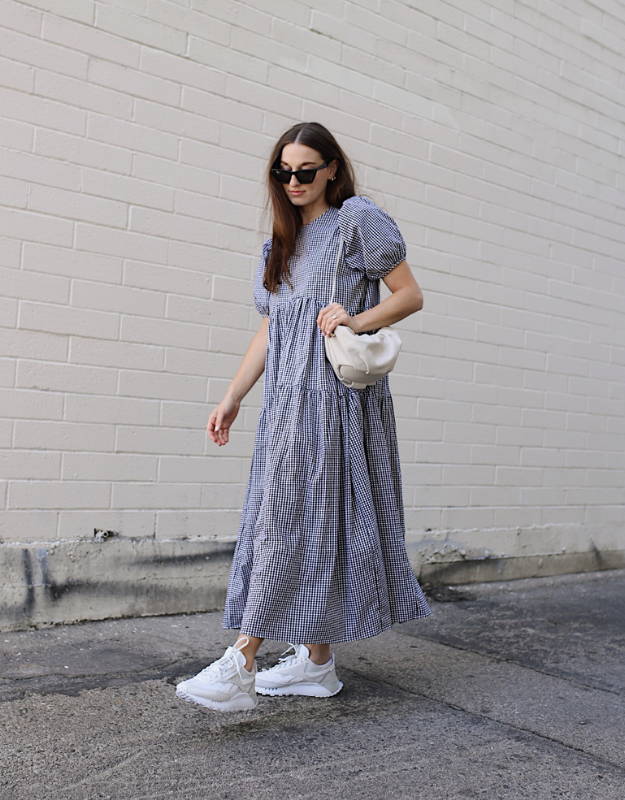 THE THINGS EMILY CAN'T LIVE WITHOUT

I love not wearing a bra — it's just comfortable not to. These reusable nipple covers are sustainable and can be worn with all types of tops — no bra necessary!
I love how simple and basic this tank is. You can wear it with just about anything. Dress it up or down and add accessories to diversify the look.
Dip Dye Pants That Make a Statment

Okay, but how fun are these pants! I love buying some pieces that are more of a statement and stand out! It's fun to add patterns or pops of color to the wardrobe especially with the warmer weather starting to arrive!
The Chicest One Shoulder Top
I love this one shoulder top! It's something I would wear out to dinner or a bar. The neutral color allows you to wear it with any kind of bottom to diversify the look! I also love that this fashion forward top is 100% GOTS certified cotton.
I love any and all high-waisted shorts for summer time. I love that these are organic cotton and have pockets! Easy to wear for any kind of day!
I love a little pop of color to my lips! I wear mostly neutral colors - so adding in a subtle color here and there is my go-to!
An Effortlessly Stylish Jumpsuit

Who doesn't love a jumpsuit? and a jumpsuit that is sustainably made! That is a no-brainer in my book. I love easy and effortless style. A jumpsuit is that for me!
A cause I'm into right now...
Raheem. This cause helps fight against police violence within the Black community. The founder's story gave me goosebumps and made me want to support this and make a change for these kinds of crimes.
👁️   Ru Pauls Drag Race on Hulu
📖   The Passenger by Lisa Lutz
🎧   John Mayer (always)