STYLING A SUSTAINABLE SPRING WARDROBE WITH LIZ TEICH
New York based fashion stylist, Liz Teich, is committed to helping her community live stylishly and sustainably. With over a decade of experience as a professional stylist, Liz knows how to revamp a wardrobe in an eco-conscious way, focusing on high-quality staples that are made to last.
"I've been passionate about styling with sustainable clothing for quite some time now and educating my both my clients and followers on what really goes into the production of garments. It's a good time to start incorporating sustainable staples into your wardrobe that you'll wear for years to come."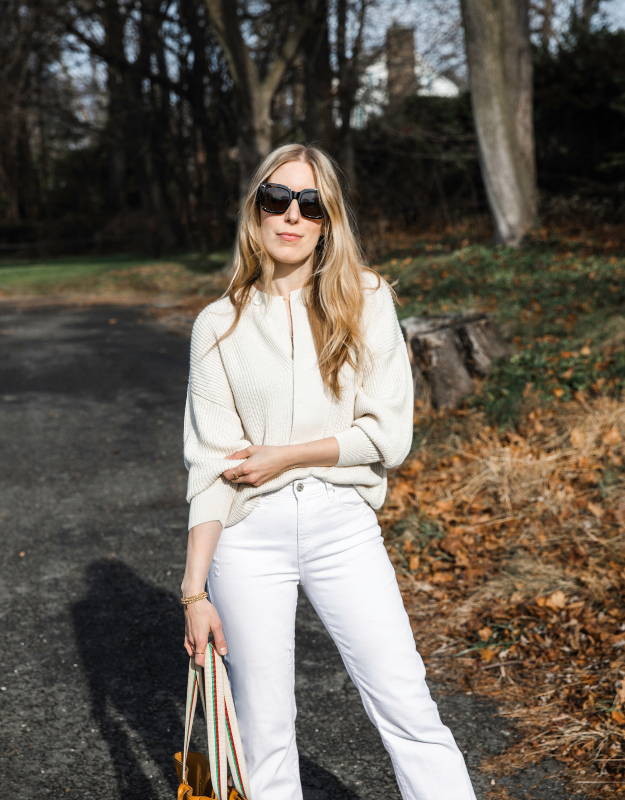 THE THINGS LIZ CAN'T LIVE WITHOUT
The Comfiest Elevated Sweatpant
"It's a chic twist on the athleisure trend we've all succumb to this past year and is more elevated than your usual jogger."
A Super Versatile Layering Piece
"I love this strappy tank because it reminds me of what I wore in the 90's and is so easy to layer with."
A More Polished Sweatshirt
"I'm not normally into hoodies, but love the monochromatic look with the matching joggers, which feels a bit more polished together than your usual sweatsuit."
"I always go through so many of these between in my styling kit for my shoots or for my personal use and they're a staple for the warmer months for small chested ladies like me. It's great to find a sustainable option!"
"I always get asked by my clients for recommendations for tees and it's great to find one that is both sustainable and fresh."
"I'm normally not big into shorts, but if I were to wear them, the paperbag style and longer inseam is the way to go for a mama like me."
"I'm a sucker for all things gold, but lately I've been into delicate pearls after learning they are a feminist symbol and not just for older generations!"
A cause I'm into right now...
I've been into supporting the cause WIN (women in need) lately. It's an amazing organization that helps women and their children provide clean, safe housing and services like childcare, computer literacy classes, and vocational workshops. I discovered that over the holidays you can purchase gifts for homeless children and women through their organization as well so my son and I picked out gifts together to get the kids.
👁️ Ginny and Georgia on Netflix
📖 'Be: A No-Bullsh*t Guide to Increasing Your Self Worth and Net Worth by Simply Being Yourself' by Jessica Zweig
🎧 My friends' podcasts: Off The Gram and Blogist
Follow @TheNewYorkStylist