STARTING YOUR DAY THE ECO-CONSCIOUS WAY WITH JULIANNA CARFARO
Julianna, an eco-conscious lifestyle blogger and YouTuber, is passionate about the environment. This passion extends to all facets of her life, but especially her morning routine. Julianna is careful about choosing clothing and beauty products that are eco-conscious. Being super mindful about choosing clean and ethically-sourced items every morning helps her maintain a more sustainable lifestyle.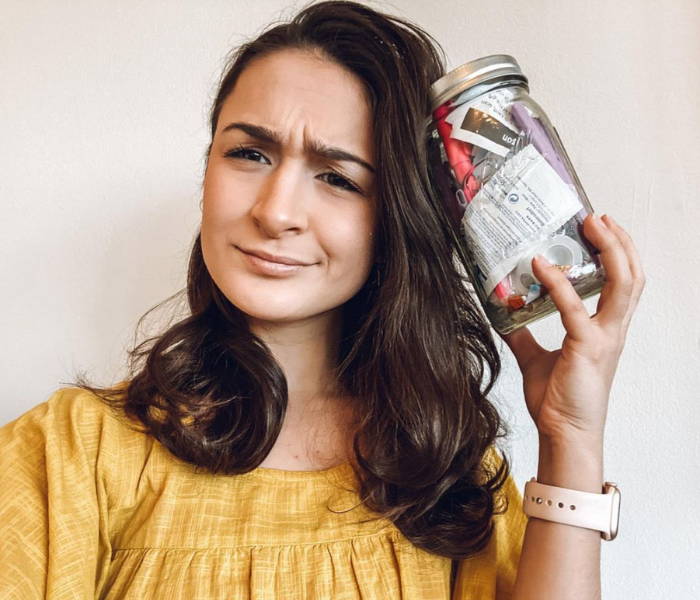 "Alining my lifestyle with my passion for the environment has been very important to me since starting my journey to a more eco-conscious lifestyle. Starting the day with your intentions aligned is so important. From the clothing on our backs to the products in our bathrooms, every item we own has an impact on our planet and the health of the communities around us. I chose these items because they were designed with the health of our planet in mind. Simple, clean, and ethically sourced items are the first steps to a more sustainable lifestyle."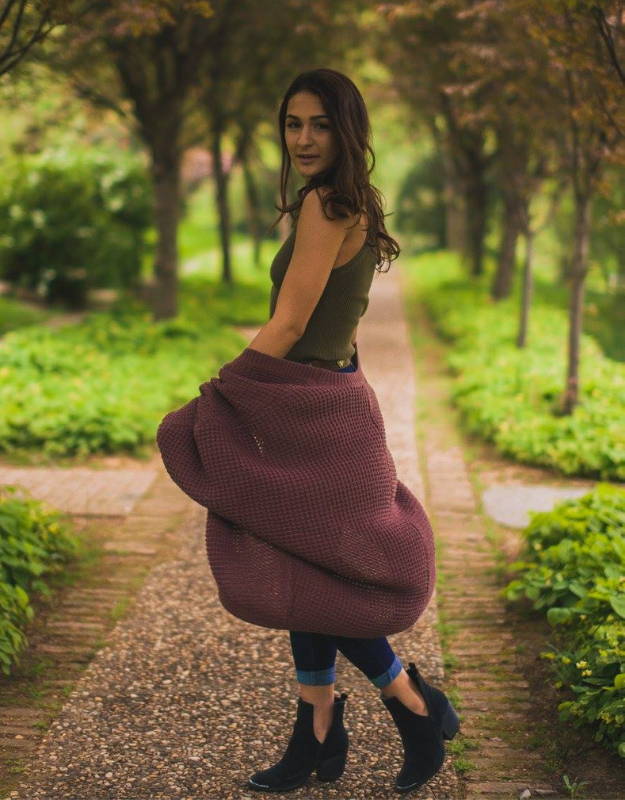 THE THINGS JULIANNA CAN'T LIVE WITHOUT
The Most Luxurious (Organic) Pajama Shirt

Sleeping in organic cotton pajamas is quite the luxurious experience, but beyond that they are breathable and gentle on the skin.
Breathable and Cozy Pajama Shorts

Organic cotton is so breathable while keeping you cozy and warm throughout the night. Having a breathable cotton on your bottom half through the light is ideal for vaginal health.
My Secret to Silky Smooth Hair

Not only is this towel the softest thing I have ever felt, but it keeps my hair feeling smooth and frizz-free.
A Robe You'll Want to Live in
Your skin will thank you when you wrap yourself in this 'vegan silk' bathrobe. Ettitude has transformed bamboo fibers into the most luxurious material!
For Looking Awake(Even When You're Not)

When you need that extra kick in the morning, this is just the thing! Not only does it work wonders on my eyes, but its packaged in glass with is so easy to recycle!
An Easy and Sustainable Refresher

I love using this right after a work out. When my skin needs a refresher, its the perfect boost to wake me back up! The glass packaging is a game changer, as most face mists are packaged in plastic. A total zero waste win.
Your New Favorite Self-Care Tool

This is a zero-waste self-care staple! The gua sha has a never ending lifecycle, year after year it will still being giving me flawless results. It is the perfect way to connect body and mind in the morning.
A cause I'm into right now...
Clean Ocean Action in New Jersey (I am planning to take part in their ocean clean ups in April). I have been very passionate about the work "Clean Ocean Action'' does in New Jersey. Every year I sign up to volunteer with their beach clean ups. Not only is it a great way to meet like-minded advocates, but it's an excuse to get outside and walk the beautiful Jersey beaches. Every time I do a beach clean up I am reminded of why it is so important to try my best to live a plastic-free lifestyle.
👁️   Lost on Hulu
📖   'How Bad Are Bananas?' by Mike Berners-Lee
🎧   Lofi Beats on YouTube
Follow @JuliannaCarfaro