EVERYTHING YOU NEED FOR A RECHARGE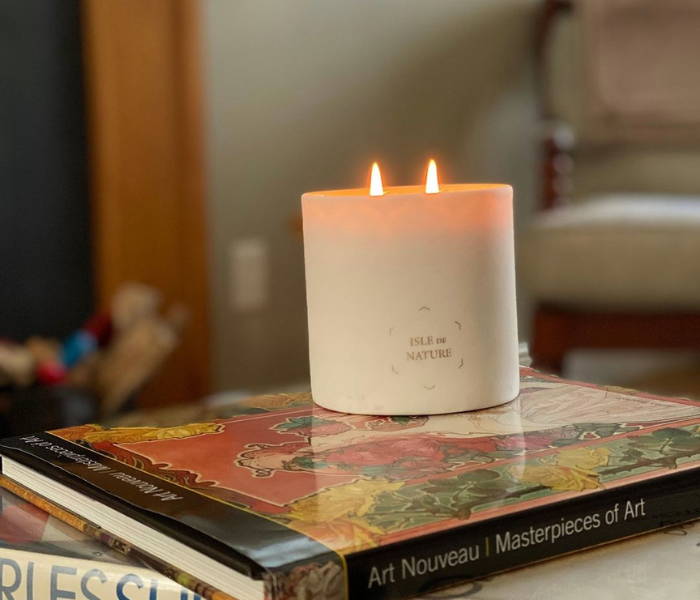 It's no secret we are all putting wellness at the top of our items to master from here on out. With the way the world changes every day, it only makes sense. That being said, finding wellness products becomes so much easier when the brands give a damn about your own wellness. It makes for higher-quality products that work — so don't wait.
Huron products welcome men into the self care world. The easy-to-use minimal-step routines that can be formed with any mix of the Huron goods will prove a big difference in managing acne and keeping skin hydrated. Founder Max Mullenax wanted to ensure he could bring a brand at an affordable price point that gets the job done— and he did just that.
Isle De Nature's 40-hour burn candle is the best mental vacation out there. Within a few minutes of burning you will be transported to Pagua Bay with tropical and clean scents. Promote a moment of self care whether that be lighting a candle before a warm bath, or winding down with a new Netflix show and your candle flickering in the background. So let those clean ingredients hit your lungs for a little while.
With at-home workouts becoming more and more popular, it's important to set up a space that brings focus and relaxable. The Nuprava mat has sourced all sustainable materials in effort to consciously think about how the environment may affect the mind and body. Take this mat anywhere, and you may just wake up and want to learn some yoga.
A.N. Other's fragrances know no gender. Instead of focusing on cliched women's and men's scents and over designed bottles, A.N. Other is going back to the basics. They are bringing us clean and naturally sourced ingredients that have been carefully paired by the A.N. Other nose. So say goodbye to any gender barriers, and instead test a few scents and see how they sit on your skin, because every person holds the clean scents differently.