REDEFINING SELF-CARE WITH FATIMA DIALLO  
Recently, Fatima has been staying focused on redefining what self-care means to her personally. Juggling a number of different things means it can be hard for her to find time to devote to doing something nice for herself. But, Fatima has learned that self-care doesn't necessarily have to be a grand gesture or a super time-consuming event. Self-care can happen through the little moments during the day. For Fatima, it's really all about being deliberate and present in the small things that bring her joy.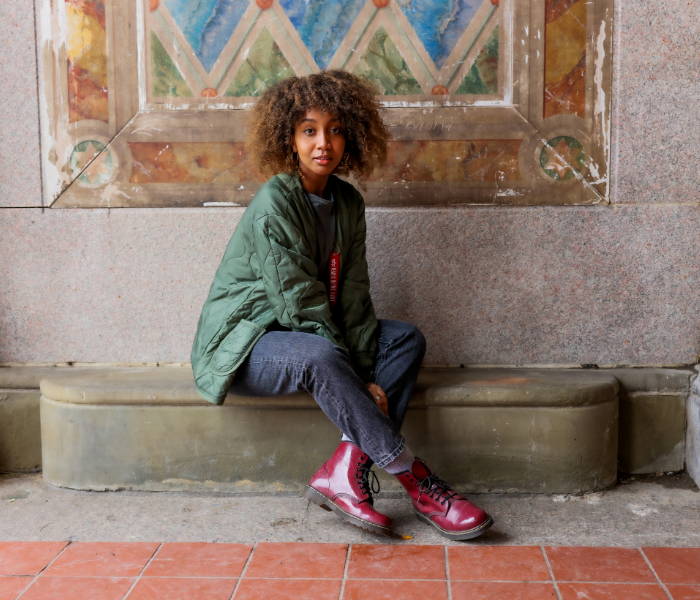 Why I'm redefining self-care for myself

"I am currently balancing quite a few things and have found that I get lost in the sauce and feel like I don't have enough time to re-balance or do something for myself. I am stuck in this mindset of thinking that self care has to take a certain form that requires an immense amount of time but I am currently working towards redefining self care for myself and that means seeing little acts throughout the day as moments of self care and actually being conscious and enjoying those benefits. For me that looks like: being deliberate and present in choosing soft and comfortable lounge clothing, doing a face mask, being purposeful during my daily skincare routine, being intentional with choosing my undergarments, or simply forcing myself to do only one thing at a time. You have the freedom to define your self care moments in whatever form your lifestyle allows. It can be as simple as choosing to define something you already do as a self care moment or taking a minute to be present in an action you enjoy."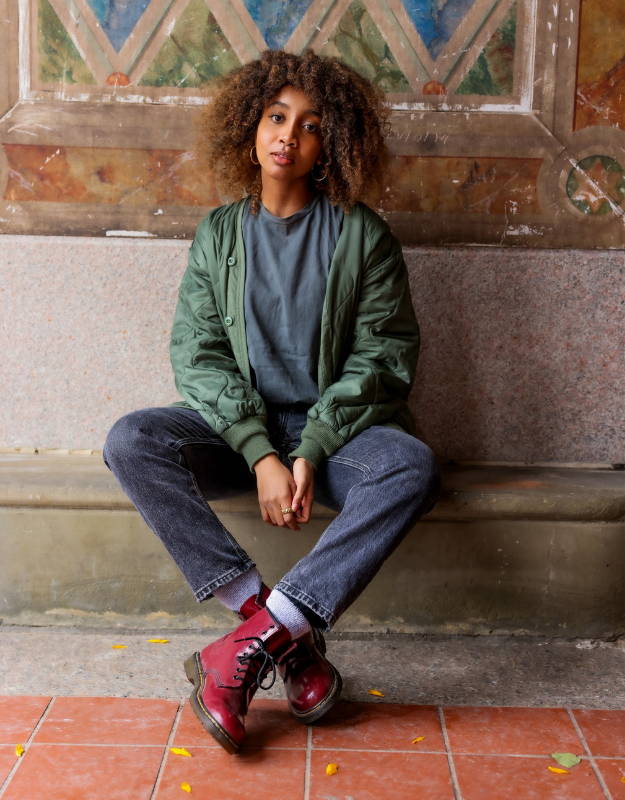 THE THINGS FATIMA CAN'T LIVE WITHOUT

Skincare is a foundational pillar in my self-care! With mascne now making a regular appearance in a lot of our lives, using clean products to nourish and restore our skin is even more crucial. These products are made from clean ingredients and made with a variety of skin tones in mind, as a black woman that is something I very much value in a skincare product.
My favorite type of bra is the one that feels like you aren't wearing one! This one fits the bill with a seamless design that doesn't sacrifice comfort or support. The perfect bra to wear around the house during quarantine while you lounge and put on a face mask.
Fun fact: I have a strict outside clothes vs home clothes policy and I usually can't wait to get out of my work clothes and into something to lounge around in at home. This Yes And Pajama shirt is perfect because it's definitely an upgrade from my old sorority or high school science teams shirt.
Eco-Conscious Pajama Pants
The 100% Cotton composition makes this a conscious and easy to care for set which is something I look for in my home clothes! No one wants to stress about their chill clothes when laundry time comes around.
An Incredibly Versatile Jumpsuit

Ever feel like you just don't want to think about what to wear? That is when jumpsuits are your best friend! This one is reminiscent of the vintage boiler suits that I absolutely love. Lounge around the house in it for an elevated lounge look, pair with some sneakers, or pair it with a bralette, unbutton it a bit, and throw on a pair of heels to dress it up! So many ways to style this one piece makes it a no brainer in my book.
A Super Comfortable Summer Staple
Denim shorts can be restricting but this pair is comfortable with an adjustable waist and looser fit. It is easy to throw on to lounge around in the house, or can be worn for a picnic in the park as the weather warms up!
The Softest Robe For Lounging
This is a staple in my loungewear. Summers in New York can be brutal with the humidity and heat, so this is a saving grace. This makes it easy to stay cool while in something so comfortable and soft!
A cause I'm into right now...
Black Lives Matter. As a Black Woman this is a cause I am very passionate about and in the last year I have made a conscious effort to support more Black-owned businesses with my purchasing power while continually educating myself on how to support the movement via regular donations and other manners of support.
👁️   Clarice on CBS
📖   'Relentless' by Tim S. Grover
🎧   'Girls Gotta Eat' Podcast
Follow @FatimaLDiallo