PUTTING YOUR MENTAL HEALTH FIRST WITH STEVEN SHARPE JR.
BECAUSE THIS IS DEFINITELY A HOLIDAY SEASON FOR THE BOOKS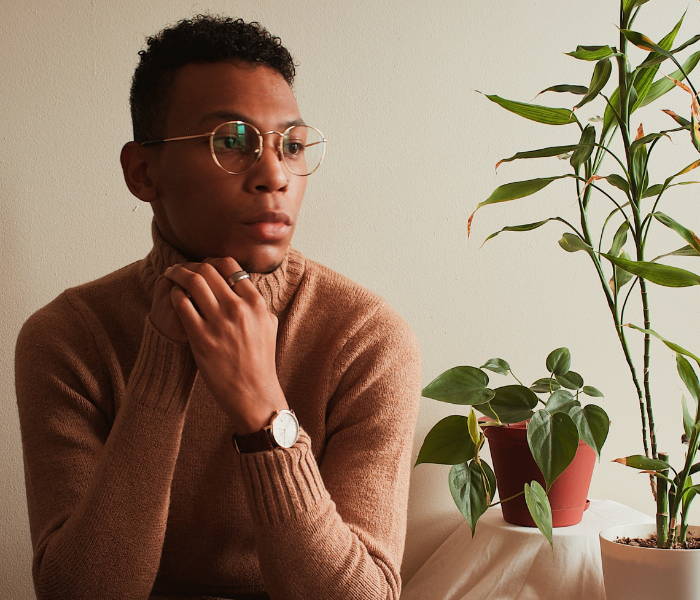 You will find Steven Sharpe Jr. (@stevensharpejr) on Instagram talking about all things style and also keeping it real about mental health. We don't need to tell you what these past 10 months have done to our once normal lives. So we caught up with Steven to find out his personal tips on keeping mental health and self-care during the holidays top of mind, which can oftentimes result in some high stress (all followed by some wholesome family time, of course).
First and foremost, all usual holiday plans are out the window for everyone. That being said, Steven reminds us to alleviate ourselves from that burden of responsibility— this year will look unconventional and that's okay. With that, we thought we'd share some of Stevens' own tips on keeping anxiety low and instilling a daily routine that you can use now and after the holidays are over.
Most of us have been getting by only changing our tops for zoom calls and hopping into bed without changing, Steven is dressing his best, even if he doesn't have anywhere to go. While living in Brooklyn and having worked as a personal stylist, Steven recognized his affinity for choosing a good outfit. The way Steven dresses provides him with a deeper connection to his own personal style, making fashion and style synonymous with his own positive mental health— taking him out of the world's craziness for a little while. We would describe Steven's style as one of our favorites, utilitarian with a focus on high quality staples from small brands. You will find him in items like our MANTRA polo, sustainably made for both fashion and active lifestyles.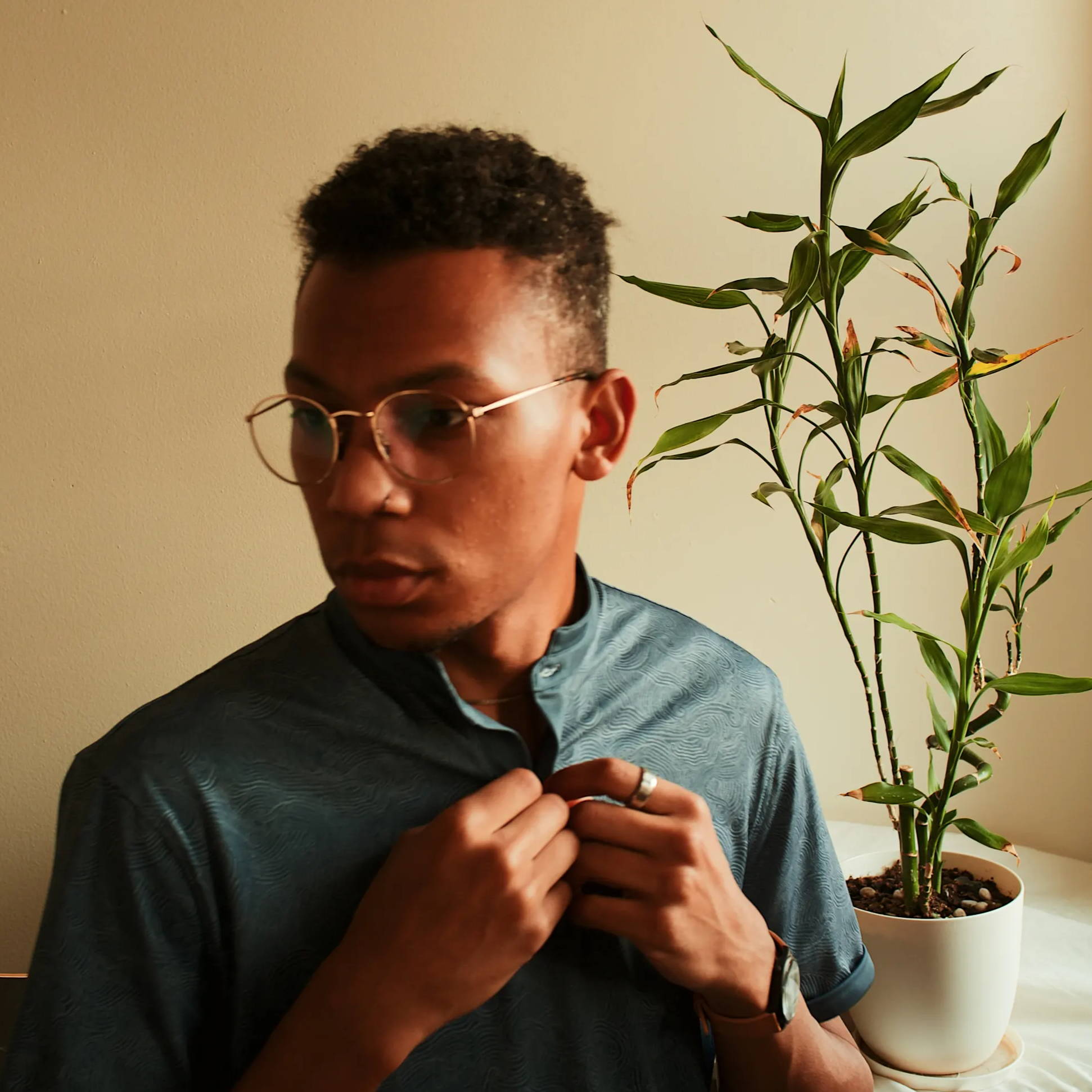 That's why one of our biggest takeaways Steven shared is the idea of waking up and continuing your typical morning routine. There is something about enjoying a morning routine that will center you; follow in Steven's footsteps and start with something simple. Create a daily skincare routine to start your day. Lately Steven has been using Onekind's dream cream for the perfect amount of daily hydration after his morning face wash. Then, he gets dressed from head-to-toe— yes, even the shoes (Nisolo Mateo All-Weather boots for this city-dweller) and accessories (a subtle Nacre watch).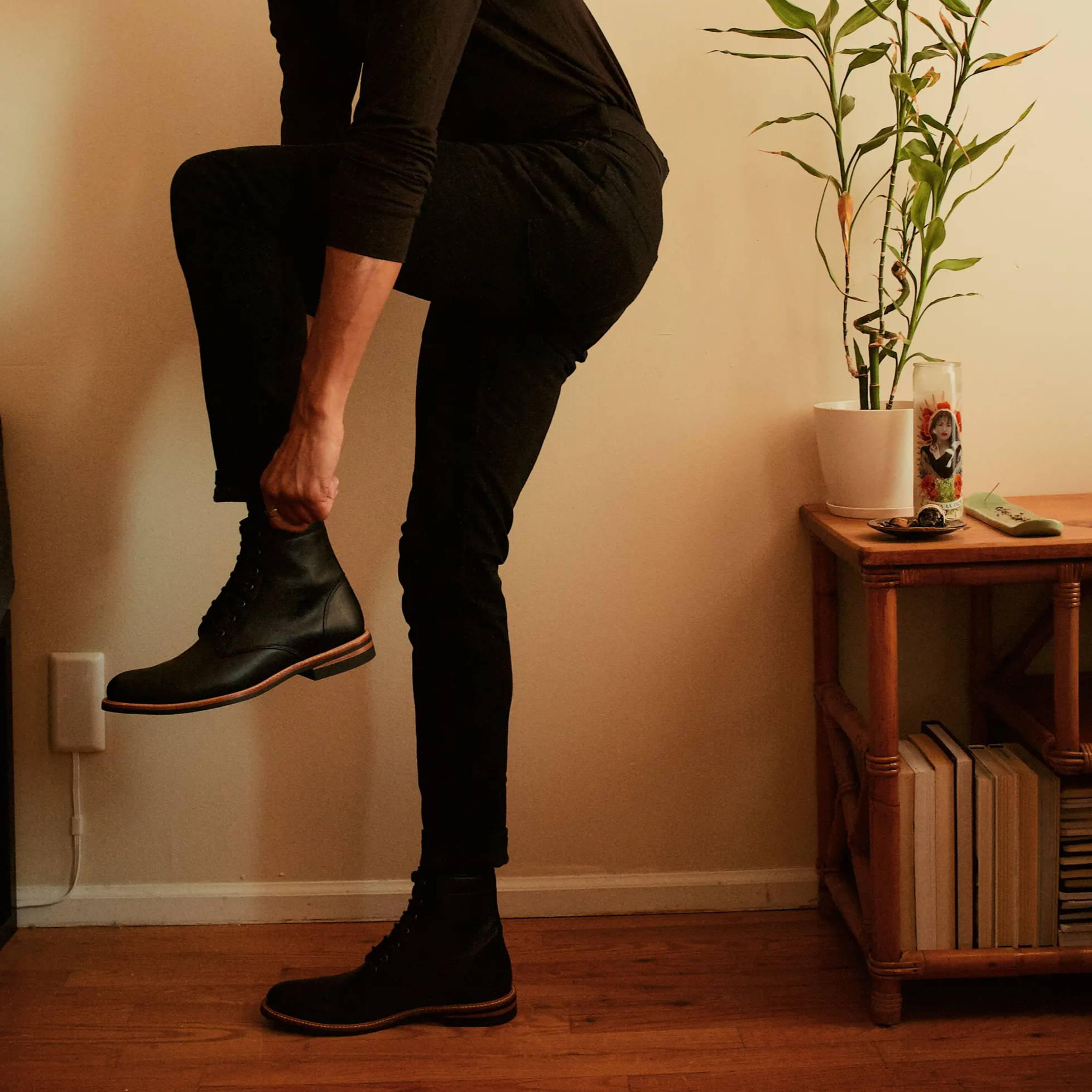 For Steven, taking these steps to bring a more normal-feeling day keeps any anxious feelings at bay. He loves adding a spritz of A.N. Other's clean fragrance as a layer to his other favorite scents. It is a definite gift recommendation for Steven thanks to the scent's versatility. And while we're on the topic of gifts, Steven also recommends the Calm Headphones by Know. Not only are the soft pastel colors some of his favorite, but giving the gift of incredible sound will allow anyone to tune out the noise and focus on the music.
On that note, remember, no matter where or how you are spending the holidays this year, it's important to put yourself first. All of this time alone has made it easy to let our mental health escape us. So as this unconventional year heads to a close, make 2021 about self-care. And as Steven says, self-care is wellness in every way, so find what makes you happy and remember to stay positive.