PERFECTING THE ART OF TRAVEL ESSENTIALS WITH ZACH MORGAN
As a personal trainer and chef, Zach travels quite a bit. Sometimes a work trip will just be a quick overnight stay somewhere, or it's a few night stay, but either way, Zach has perfected how to pack for any trip. He's sharing his favorite travel essentials, so that packing for your next trip will be a breeze.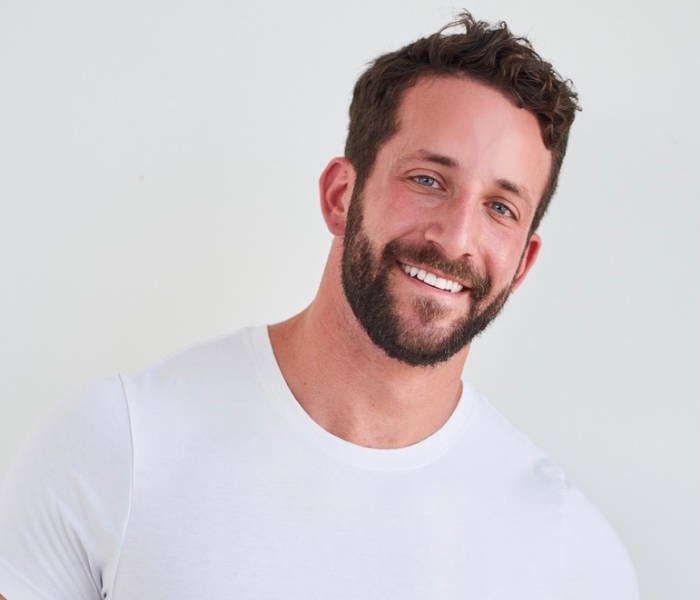 "As we gear up to travel again, I've been making sure I have all my travel essentials ready to go. My work travel sometimes means a quick overnight trip where I need to pack light and be ready for anything. Sometimes it's a longer trip where having a few things to make myself feel at home can make the whole trip go a lot smoother. Having everything from the right bag to key clothing items to some grooming essentials keeps me ready for whatever happens!"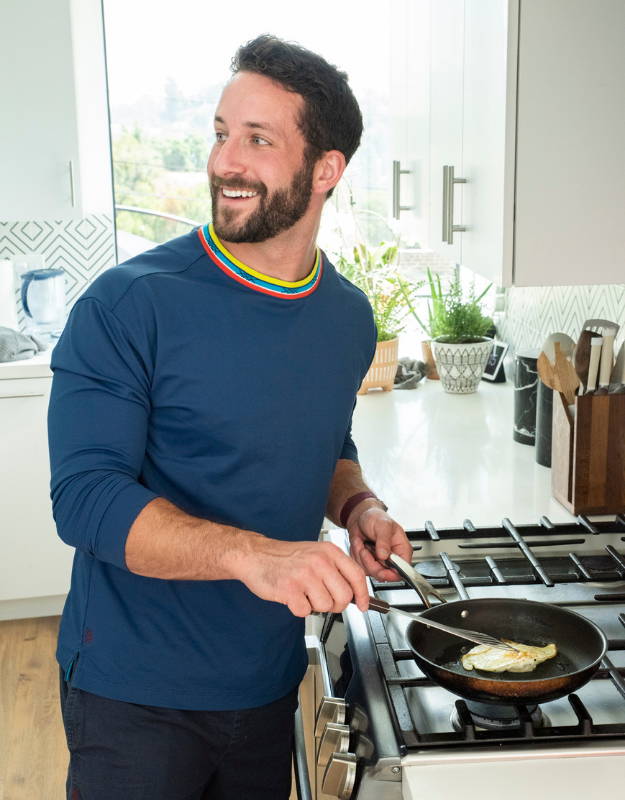 THE THINGS ZACH CAN'T LIVE WITHOUT

The Best Noise-Cancelling Headphones

When I know a trip is going to be busy it's important that I get as much rest as I can on the plane ride there. These headphones are comfortable enough to doze off in while delivering quality sound and the noise cancellation that I need to drown out whatever is happening around me.
The Ultimate Carry-On Backpack

Sometimes I'm going away for a few days and don't want to have to check a bag. This backpack is spacious enough to keep all my essentials in it while fitting in the overhead bin. The best part, it has enough pockets to stay organized which makes unpacking a breeze.
This daily SPF moisturizer keeps my face protected no matter where I go. The last thing you want is to get back from vacation with a red face and dry skin. With how much I love to get outdoors, this is a daily essential for me.
A Super Comfortable and Versatile Shirt
A shirt that's comfortable enough to wear on the plane, but looks good enough to go straight to a lunch meeting? Count me in!
One time I fell asleep on the plane and my head slid to the side, causing my hair to stick up in all sorts of weird ways. I was going straight from the airport to meet friends and didn't have any product to fix it. Needless to say I won't be making that mistake again!
A Backpack That Does it All

Sometimes you're just going to be gone for 24 hours and want to pack light. That's where this backpack comes in handy. It's the perfect size to bring just a few essentials and light enough to carry around all day if you need to.
If you're stepping off the plane and going straight to a meeting, you don't want to show up smelling like you've been traveling all day. This discovery set lets you pick your own scent so you can feel confident that you'll show up smelling fresh.
A cause I'm into right now...
I've always been a big supporter of helping dogs get adopted into good, loving homes. I know first hand the joy and love that it can bring someone. My life mission is about spreading positivity and happiness, so what does that better than a dog?!
👁️   Ted Lasso on Apple TV
📖   'What Unites Us' by Dan Rather
🎧   'Pod Save America' Podcast