NORMALIZING SUSTAINABILITY WITH FOUNDER AND EDITOR-IN-CHIEF OF SUSTAIN, REZA CRISTIÁN
Founder and Editor-in-Chief of SUSTAIN on disrupting the fashion media publications industry with a focus on everyday eco-consciousness.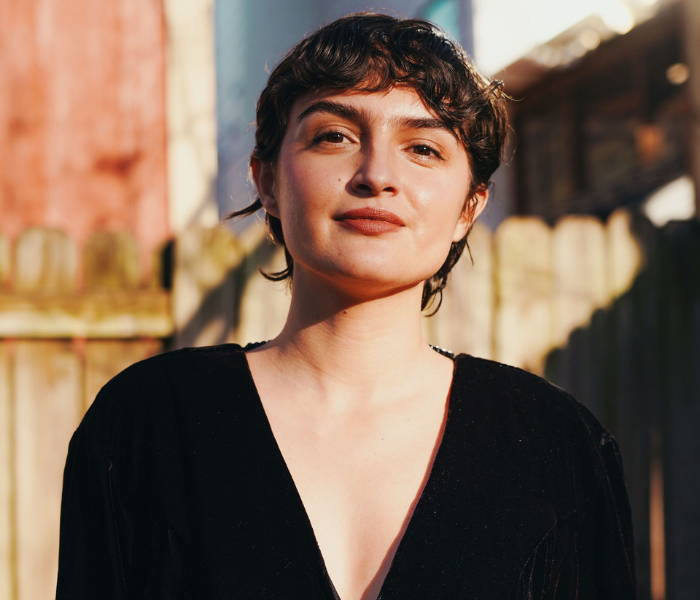 When Reza Cristián noticed a void in the fashion publication space, she decided to fill it herself, looking for a way to spotlight sustainability and normalize it as a part of everyday culture. And, so, the online media platform SUSTAIN was soon born.
Reza's goal with SUSTAIN, a platform which spotlights eco-conscious change makers and a sustainable way of life, is to provide readers with a non-judgmental and inclusive way to enter the worlds of sustainability. We sat down with Reza to learn about the platform's origin story, her best tips for embarking on a sustainability journey, and of course, her secret to balancing life as both a founder and an editor-in-chief.
We're thrilled to hand over the spotlight to Reza and learn about how SUSTAIN is changing the sustainability game and fostering a new inclusive community in the eco space.
Tell us about SUSTAIN's origin story:  
SUSTAIN for me was a way to disrupt the fashion media publication industry, I wanted to create something that I felt like with someone like myself couldn't truly fit into and that so many others felt the same way. But, with a big step and spotlight on sustainability through all aspects in life. I wanted to normalize it and create something that was budget-friendly and all about being resourceful and inclusive. Our main intention is to uplight the stories and voices of others who are making actionable changes in the eco space and especially uplifting the BIPOC-change makers who have been the experts of sustainability currently and through so many years back.
What does sustainability mean to you, and can you share any tips for someone getting started on their sustainability journey?  
For me, it's a conscious intention on both what I create and bring to this planet, but also by driving actionable change for the people who are on this planet and are bearing the consequences of our climate crisis. I would say take baby steps, don't need to feel you need to swap out all your current things for sustainable versions of them, just be intentional on what you bring and then to also remember that corporations are to blame for the climate crisis and not us as individuals.
What's been one of the biggest surprises you've discovered in your role as founder and editor-in-chief of SUSTAIN?
Being both a founder and EIC is challenging as I have to work the business part as well as the creative side. It's a lot of balancing, but it's completely worth it, as one big surprise is how far our independent media publication has reached with writers and readerships all over the world.
Who or what inspires you when it comes to sustainability?  
I am inspired everyday by the incredible community and my friends who are also in the sustainable community. Each and everyone has their own niche when it comes to making this a better planet for not just the Earth, but for the people as well.

What's one thing you can't live without?
 
Of course I would say laptop and phone as it's part of what I need in order to run SUSTAIN, but without sounding too addictive to technology, I would say I can't live without my friendships and memories. These relationships made me who I am today and helped me reach and go after my goals in life such as SUSTAIN as well. My community means so much to me, both IRL and online.

Last question. We talk about the internet's best brands (and we trust that you've tried a few). So we want to know which one's your favorite but this time for sustainability, and why:  
One of my first major sustainable swaps that required me to budget for was a menstrual cup. I am so happy I made that switch over almost 5 years ago when I was in college. The brand I used was Lunette that I bought long ago from Package Free Shop back in Brooklyn. It's such a great swap since it's 100% silicon, so I can use it every time I'm on my period and if I were to burn it, the ashes are compostable.