MOTHER'S DAY GIFTS FOR THE SUPERHEROES IN YOUR LIFE
Our Top 13 Favorite Mother's Day Gifts For Every Type Of Mom Out There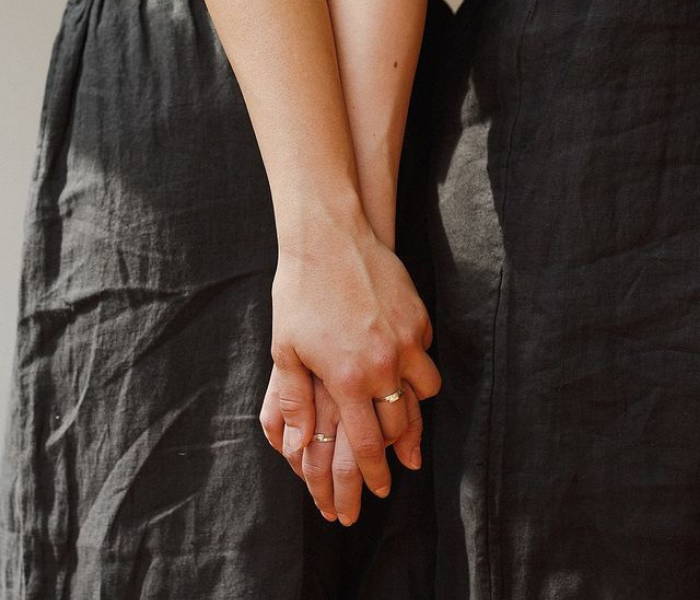 Mother's Day is fast approaching. And, while we know you're really really going to endevor not to wait until the absolute latest possible moment to get your mom a gift, we also know…that...well... you still might.

So, if you do inevitably wait until it's ALMOST too late, we've got you covered.
And, of course, since this is the second mother's day we're celebrating in the midst of a pandemic, it's especially important to show mom you love her and you're thinking of her. It's been a long year, and moms have certainly not had it easy.

Whether you're celebrating your mom, your mother in law, your friend's mom, a friend turned mom, or any awesome woman in your life, these women deserve some love.
To help you find something that feels special and personal, we've rounded up our 13 favorite gifts for every type of mom. Our top picks all come from our list of curated conscious brands, which, of course, are always vetted by our Verticale Value Standards.
1. Eternal Fleur - Ceramic Grand Square
This is for the mom who likes to keep it classic with flowers in the house, but can't seem to keep them alive for very long. These eco-conscious preserved floral arrangements from Eternal Fleur don't require water or sunlight and last for an entire year, so you get the beauty without the fuss. Delicate florals housed in the chic Ceramic Grand Square, are the perfect small but mighty design detail to liven up any room. All arrangements are hand-crafted and responsibly sourced with the Rainforest Alliance certification.
2. yes and - Kelly Dip Dye Wrap Robe
For the mom who's always looking for something cozy, but not too cozy. Eco-conscious comfort with just the right amount of edge, is what we like to call it. This jersey dip dye wrap robe is hand-dyed and made with 100% GOTS certified cotton. Moms have been working overtime this year, they deserve to lounge. This luxurious robe will help. YES AND prioritizes using natural fibers that are biodegradable and free of natural synthetics and plastics. And, even better, the dyes don't have harmful chemicals like chlorine bleach, acetone, formaldehyde, and heavy metals, which means better for you and better for the environment.
3. A.N. Other - Discovery Set
Buying someone a fragrance is tough. Scents are deeply personal and there's a lot to choose from. This 100% vegan and cruelty-free fragrance sample set is perfect for the mom who's looking for the freshest spring scent, but can't make up her mind.This discovery set comes with six bold perfumes options, so that mom can choose for herself what she loves the most. Our favorite part? All of A.N. Other's fragrances are ethically sourced and developed under the "Green Company" seal. Also, these scents are made exclusively with clean ingredients, free from parabens, phthalates, dyes, toxins, and preservatives.
4. Vincero - Camden Nightshift
A perfect gift for the mom who is just a **tiny bit** too addicted to her screen. These blue light blocking glasses will combat harsh lights from screens and protect her eyes, even when she can't quite step away from her screen. These glasses, which help with better sleep and looking refreshed, are made with genuine Italian marble inlays. And, as a bonus, this sustainable brand is committed to creating products in small batches to ensure quality and reduce waste.
5. Soko - Petite Bow Earrings
The best gift for the minimalist mom, who likes to keep it effortlessly stylish. These arc-shaped open-ended silhouette earrings are the perfect amount of edge for everyday wear. These earrings are handcrafted in 24k gold-plated brass by artisans in Kenya. And what we love most: These earrings are created by women for women and promote the work of local artisans andentrpenatrens. To prevent sole reliance on Soko, this company will only sell 50% or less of an artisan's total capacity.
6. Nacre - Mini Lune Watch
The right gift for a mom who is always reaching for her phone to keep track of time. This understated elegant accessory is a good way to let her know that there's an easier option. This minimalist watch is the perfect blend of modernist and elegance: A pared down face with a gold mesh band perfect for everyday use, without sacrificing style. Nacre watches are locally crafted and made with super high quality materials.
7. Caraway - Cookware Set
A gift for the mom who loves to experiment with healthy recipes in the kitchen. This four-piece Carway cookware set is setting a new standard in cookware with 100% toxic-free and and completely non-stick ceramic coated cookware. Which, of course, is all to say that healthy cooking just got a whole lot easier. Now mom can focus on recipes, without worrying about any of the bad stuff like Teflon®, PFOA, Heavy Metals, and PFA's. This set, which includes a fry pan, saucepan, sauté pan, and dutch oven, are made with easy cleanup and storage in mind. Super clean, no mess, toxic-free — almost too good to be true.
8. Oliver Cabell - Dream Mule
Chic as hell mules for a mom who doesn't want to choose between comfort and style. These versatile mules from Oliver Cabell are crafted in Italy and can be dressed up, dressed down, and just about everything in between. All Oliver Cabell shoes are locally crafted with high-quality materials that are always ethically sourced. No break-in period required with these ultra-comfortable slip-ons. The perfect transitional shoe for the warmer months ahead.
9. GLDN - Lucine Necklace
A necklace for the mom who's aesthetic is understated elegance. A hand-textured, sustainability-produced necklace, in a classic and always elegant shape. It's a necklace perfect for everyday use and it's available in either 14K gold fill or sterling silver. And, of course, the bonus is that GLDN ensures that 95% of their materials are sourced domestically and over 90% of metals used are recycled.
10. MODERN PICNIC - The Mini Luncher

An actually very cool and super sleek lunch box for the mom who is always on-the-go. A modern twist on the classic lunchbox. It's the upgrade your mom's been waiting for her whole life. Made with a vegan leather exterior and an insulated interior, that will keep your food fresh all day long. The best part? Modern Picnic is a super easy (and chic) way to reduce single-use plastic consumption.
11. Act + Acre - Restore Collection

For the mom who's looking for some hair TLC just in time for spring. The Restore Collection from Act + Acre focuses on healing damaged hair, with clean ingredients to lock in moisture, amp up shine, and control build-up. The set is complete with an exfoliating treatment to gently resurface scalp irritation, a super restorative hair mask to condition and restore lifeless hair, and a stem cell serum to thicken hair and reduce shedding. All Act + Acre products are made with unprocessed, clean ingredients. Better still, Act+Acre's packaging uses 100% post-consumer materials that are totally recyclable.
12. Aavrani - Complete Ritual Set

For the mom who is skincare obsessed, but doesn't know where to start. This set from Aavarani makes it easy. This four-piece set is designed to give you super glowy radiant skin in four easy steps: The Glow Activating Exfoliator, The Balance Restoring Serum, The Softening Hydra-Whip,The Eye Rejuvenating Elixir. All AAVRANI products are formulated with completely natural ingredients, free of mineral oil, parabens, sulfates, irritants, synthetic fragrances, or animal cruelty.
13. Madame Gabriela - The Jet Set

The best lip colors for the mom who's looking for a little pop of color this spring. Not only are these lipsticks the perfect shades for any occasion, they're also super moisturizing. The kit includes a bold red, a playful bright pink, and a lightweight nude. Different colors for different moods, because who doesn't like options? Formulated with antibacterial manuka honey and shea butter, these lip colors are made sustainably with natural non-toxic ingredients. Every lipstick is encased in an aluminum tube 100% post-consumer recycled packaging.