GEARING UP FOR A SUSTAINABLE SPRING WITH LUCIELLE SALOMON
Lucielle, a freelance sustainable travel, fashion, and beauty writer, is sharing her best style and beauty tips to usher in the new season. It's been a very long winter, so the warm weather and the first signs of spring are particularly exciting. Lucielle's spring style approach is to stick to the classics to create elevated looks that can be worn for seasons to come.
"I always think of spring as a fun and liberating season, which is why my curation showcases all of spring's wonders. From a classic white t-shirt that allows you to style it in many different ways to a stylish lunch box for the perfect impromptu picnic, my curation has it all. You'll probably notice my curation has a very classic approach. It taps into how I view and shop products these days. I've been trying not to give in to many trends but buy products I foresee myself wearing or using for years to come."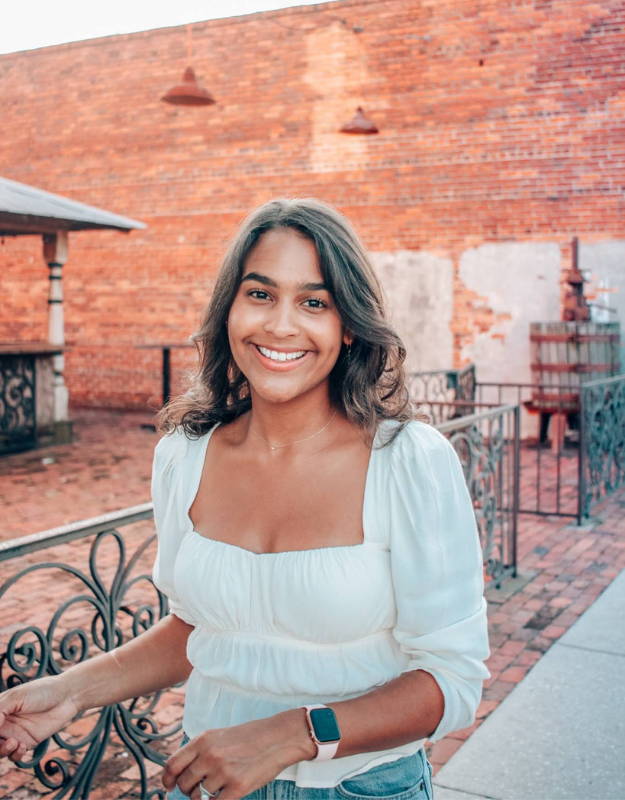 THE THINGS LUCIELLE CAN'T LIVE WITHOUT

It's a classic bag that transitions well over time. Plus, it allows you to embrace the easy-breezy lifestyle that spring has to offer.
You can't go wrong with a white t-shirt, as it pairs well with everything. I love that it has an extra "oomph" with the added heart. Very thoughtful!
We've been spending lots of time at home days, so this would be such a great addition to our everyday lounge-y wardrobe. It's both stylish and functional.
A Super Versatile Pair of Shorts
Warmer temps are ahead, so why not start freshening up our wardrobe. I can see myself wearing these shorts for the next months. I love that it's versatile, allowing you to create many different styles.
This is by far one of the most exciting items on the list. This luncher allows you to take your meals on-the-road while still being stylish.
The Freshest Spring Scents

Nothing screams spring more than perfumes. It's the season with so many lovely scents. Perfumes are the added touch that completes your outfit, and having a travel size of it is a plus.
Just the Right Amount of Edge

Fun jewelry is always considered an essential in my household. Spring is all about having fun and a good ear candy does the trick.
A cause I'm into right now...
I am currently very interested in learning how to tackle the fashion industry's huge waste problem that contaminates our environment​.​ Consumers have been conditioned to buy cheap clothes at a very rapid rate​, ultimately piling up at a landfill. But the burden transcends beyond the consumer's responsibility, as brands play a big role too. I've been very intrigued with how brands can design to eliminate the​ excess stuff in the first place​. ​Since last year I've been taking courses at the Ellen MacArthur Foundation about circular economy, writing about the matter, and being part of the conversation. Soon, I am hoping to work closely with brands to come up with strategies that push the industry to be more circular. It's important to me because this new system will reduce the pressure on the environment and stimulate innovation.
👁️   This Is Us on NBC
📖   'Becoming' by Michelle Obama
🎧   'How I Built This' Podcast
Follow @LucielleSalomon