EFFORTLESS STAY-AT-HOME HOLIDAY STYLE WITH KIRA TIRSHFIELD
SORTING THROUGH THE NEW ERA OF CHIC DISRUPTIVE BRANDS FOR THE BEST STYLE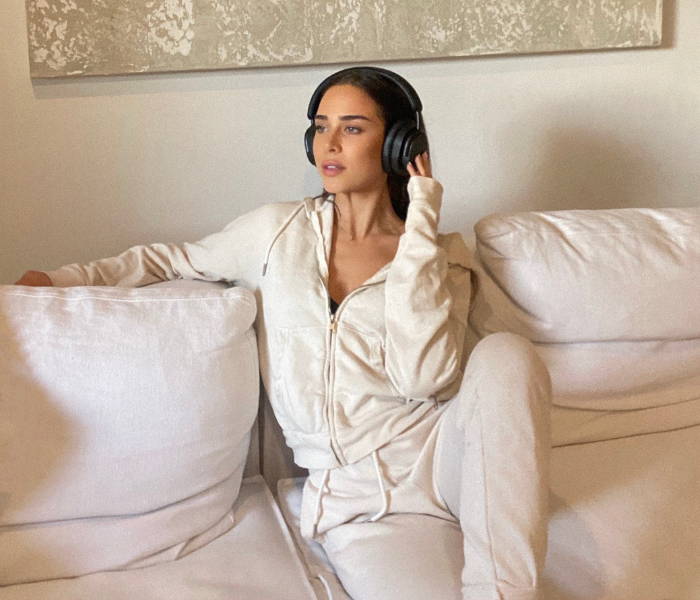 By day, you'll find Kira Tirshfield aka (@kiramackenzie) working as Director of Brand Strategy at Covet PR focusing on new household name-brands to help activate stunning digital campaigns in Beverly Hills. After hours, she continues her passion for startups and the latest and greatest brands through advocating for companies that are looking to change their own industries for the better. Pre-pandemic Kira and soon-to be-husband Austin always made their way to the nearby AMC to share nights off watching the latest box-office features, but as of lately, you will find them at home cuddling up with their Australian Shepard.
Since spending all of this time alone, Kira (and everyone else in the world) has taken these past months to stock up her closet full of matching loungewear sets. She looks to clean and minimal brands like Mate The Label to indulge on effortless silhouettes that keep her comfortable and functional during the day. While wearing matching sweat suits everyday sounds good on paper, lately it's been feeling monotonous, so Kira was thankfully here to lend a few of her own styling tips— and she highly recommends jewelry. "I spend my day on zoom and so many people say 'wow, I never thought to wear a pair of hoops with a sweatshirt,' but it makes me feel good," she says.
And how else has Kira been managing all of this time at home? With a little help from some of our Verticale-approved products. Since wearing Know's Calm Headphones, Kira finds herself sneaking away from her computer to slip on her noise-cancelling headphones for a pilates class during her lunch hour. The power and "insane" sound-quality compared to her phone alone, eliminating the need to keep it so close, makes workouts seem less like a chore and more like a moment of self-care.
Because Kira is just like us and longing for days to walk the streets of LA without a care in the world, her Novae Res bag fits the bill for disrupting the luxury bag space. The genuine super-soft leather is made with no waste, meaning no fast-fashion guilt attached to this premium handbag.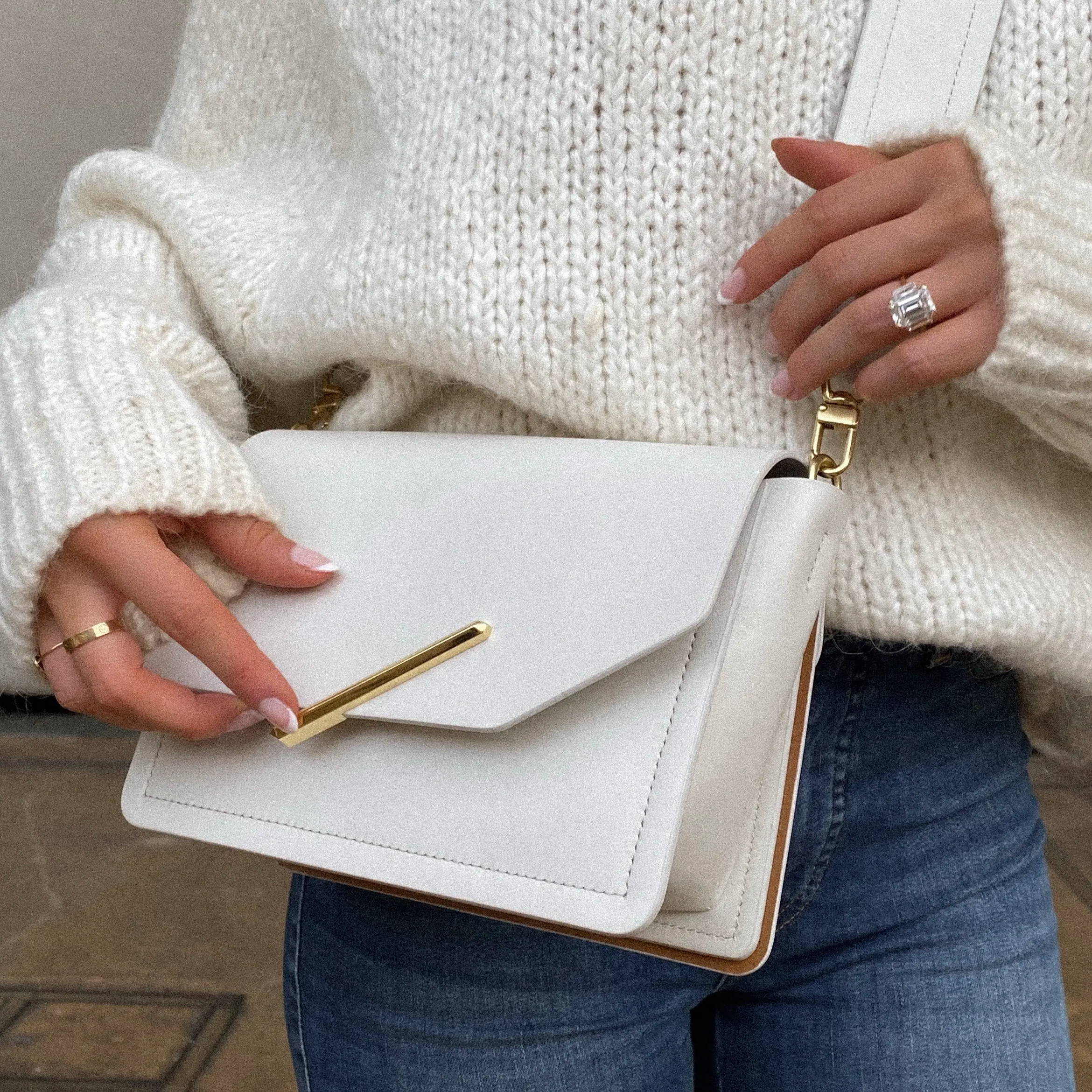 As the holiday season approaches Kira and her fiance Austin would typically be gearing up for holidays with the fam on the East Coast. But this year, as things will be looking a bit different for everyone, they'll be headed somewhere snowy (we're imagining a winter wonderland like Aspen) to share some holiday cheer with their closest friends for a private getaway. So when it comes to gifting, Kira will be looking out for the brands that are breaking through the noise. It's not just about the item, it's the story behind the brand, she explained.
So if you're really feeling Kira's timeless minimal style for your one friend who loves to keep up with the coolest brands (or maybe that's just you), check out some of Kira's top shopping picks.