ECO-FRIENDLY SOLO TRAVELING WITH MARIAME SANOH
Mariame, a sustainable blogger, is eager to explore the world. She's a big fan of solo traveling to expand her mind and experience the beauty of visiting a new place. And, luckily, she's figured out how to do it all the eco-friendly way. It's about being in nature, and sticking to sustainable products to help limit chemical waste. Of course, Mariame's love of nature is always at the forefront of her eco-conscious lifestyle.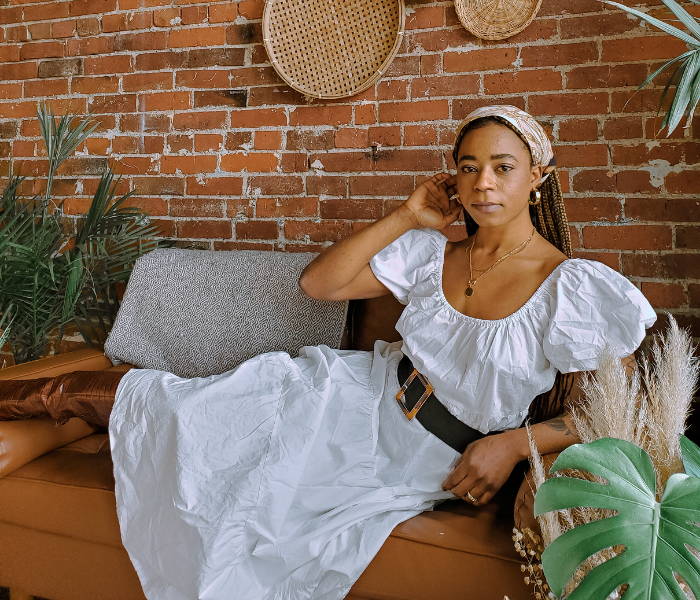 "I spend a great deal of time outdoors hiking, camping, roadtrips, etc.. Being in nature brings me joy and refills my cup. My love for the outdoors is what pushes me to be earth concious. We all can do little things like shopping eco-friendly products to reduce chemical waste and toxins for a healthier world."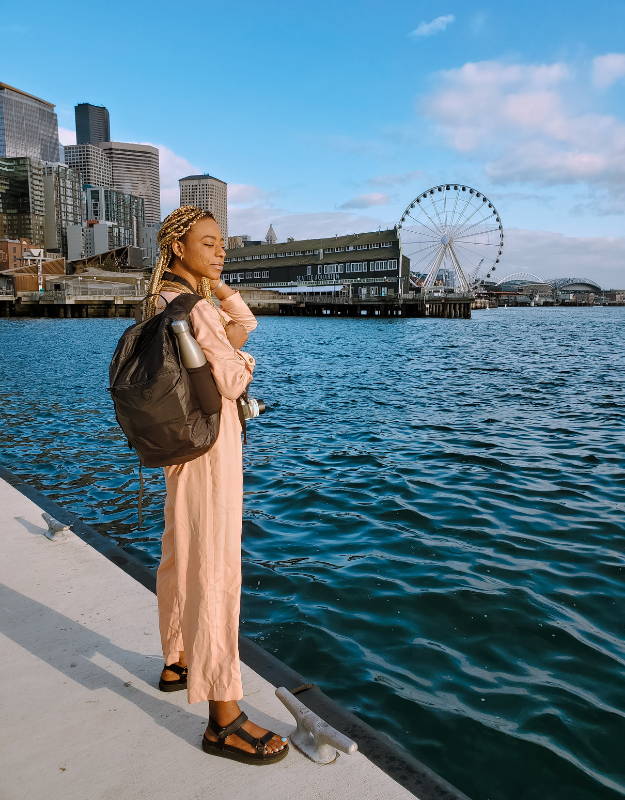 THE THINGS MARIAME CAN'T LIVE WITHOUT

The Easiest and Quickest Refresh

Being on roadtrips can be challenging as a woman. This product is perfect for the busy modern woman committed to being zero waste.
The Ultimate Packing Hack

This makes traveling a lot easier. Perfect for the on the go traveler. Love that part of the sales goes into helping individuals study abroad.
A Backpack That Does it All

Comfortable with ample storage space. Perfect size for a carry on luggage.
A Comfy and Organic Everyday Essential
This organic 100% cotton shirt, free of harmful chemicals is perfect for people like me who have sensitive skin. Stylish and comfortable.
The Most Versatile Jumpsuit

With warmer weather around the corner, clothes made of cotton are breathable and perfect to keep your body cool. Can't wait to take this on hikes.
You can look stylish and still care for the environment. The watch is made in small batches to ensure quality over quantity.
A beautiful timeless design perfect for the modern women.
A cause I'm into right now...
Women empowerement with UNHCR. This organization works on building upon women's own resilience and strength, and helps them to improve their lives.
👁️   Behind Her Eyes on Netflix
📖   'The Book of Joy' by the Dalai Lama
🎧   Soul music
Follow @avecbongo