CURATING A SUSTAINABLE SPRING WARDROBE WITH BRIANNE DELA CRUZ
Brianne Dela Cruz is a master gardener and the founder of Gather & Grow, where she teaches people how to build the garden of their dreams. As a person who cares deeply about the environment, Brianne is committed to cultivating a sustainable wardrobe, choosing items that are made from sustainable materials and are low waste. Seeking out eco-conscious fashion allows for Brianne's personal style to be a reflection of her values.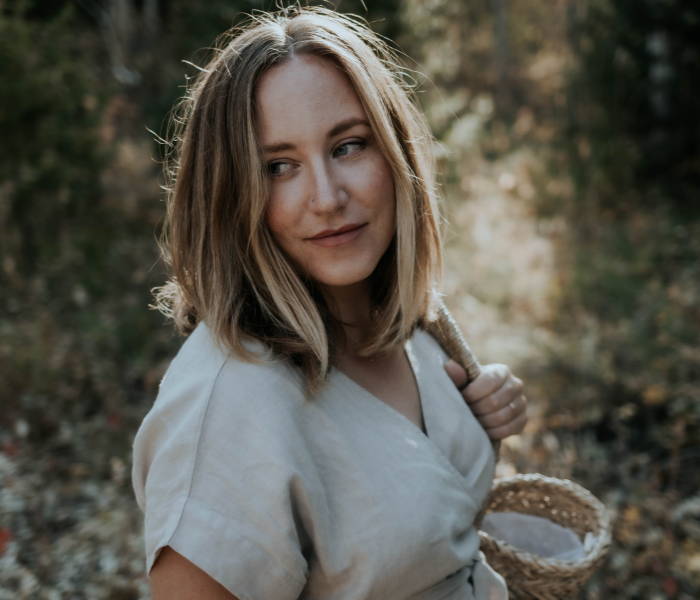 "As a woman who cares about mother earth as well as how I show up everyday, cultivating a slow and sustainable wardrobe is import to me. My go-to pieces must be functional for the work I do in my home and garden, yet offer effortless modern style and flatter my curvy silhouette. The high-quality pieces I choose are made from sustainable materials by craftsmen and women who take their time and reduce their waste along the way. I'm dedicated to living a slow and sustainable life, so I take care to choose articles for my spring wardrobe that reflect my values."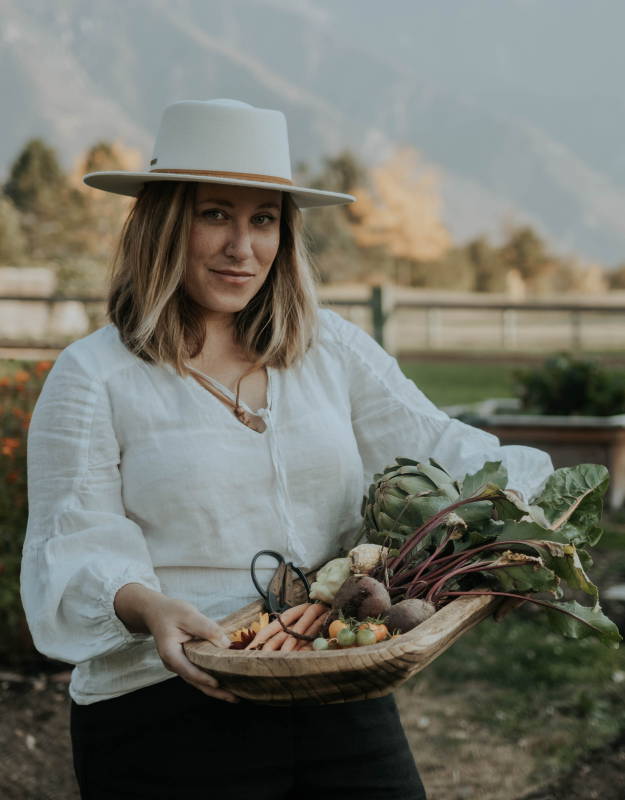 THE THINGS BRIANNE CAN'T LIVE WITHOUT

A Classic Organic T-Shirt

I love this effortlessly classic tee because it's made with organic cotton and it's so easy to style with a variety of outfits.
A Hoodie Perfect for Comfy Lounging
This hoodie is so comfortable! It's perfect for slow days around the house sipping garden-fresh herbal tea in style.
An Effortlessly Chic Accessory

It's modern, minimal, and effortlessly chic! Telling time is a relaxing endeavor when life is slow and simple - this is the perfect accessory for that.
These comfy joggers are the perfect everyday pant. Whether I'm working from home, taking a walk in the park to enjoy the season, or running errands - I'm doing it comfortably and in-style.
These shorts are so breezy and stylish for a spring wardrobe. I love that the denim is sustainable because of the organic cotton fibers used and the and low impact dyes that reduce chemical runoff during production.
I love a simple top that pairs well with any outfit because it will have longevity in my wardrobe. I also love that this tank is made with recycled and organic cotton, and non-toxic, low impact dyes.
The Most Versatile Jumpsuit

Jumpsuits are in this season and I'm crushing on this one so hard! The look is effortlessly cool, and it's made with sustainable materials!
A cause I'm into right now...
Increasing diversity in the sustainability community is important to me because climate change has a direct and devastating impact mostly to marginalized communities and BIPOC groups. While these groups often suffer the brunt of hardships from our global climate crisis, they also have the most barriers inhibiting access to sustainable alternatives for food, products, education and so forth. While I work to be more sustainable myself, I acknowledge the privilege that enables me to do so, and I work to support organizations that specifically address increasing diversity in eco-activism.
👁️   Hunt for the Wilderpeople on Netflix
📖 The Abundance of Less by Andy Couturier
🎧   I'm With Her Radio on Spotify