Curating a Sustainable Living Space With Erica Yang
Content creator Erica Yang, understands the importance of making your home into a sacred space. She's mastered the art or transforming an ordinary living space into a place that is both welcoming, functional, and a reflection of her own personal style. Best of all, she's figured out how to do this the sustainable way. Erica emphasizes the importance of high-quality pieces over cheap, lower-quality pieces that need to be replaced frequently.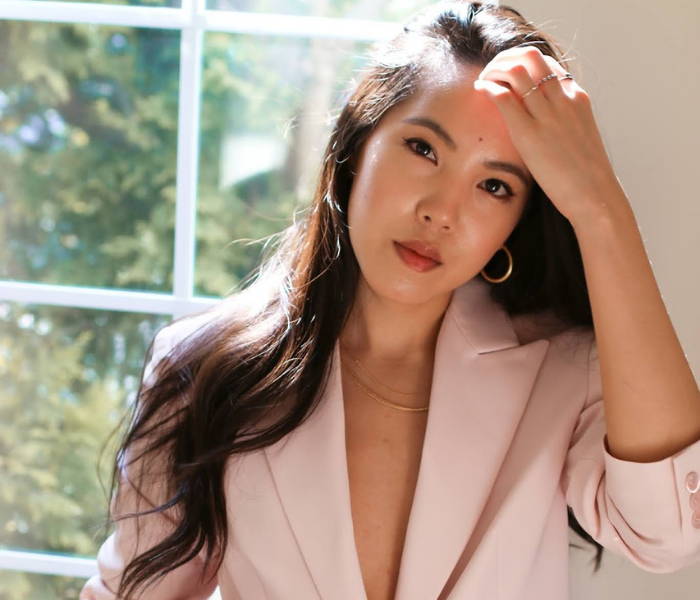 "Buying my first home/apartment has been a huge milestone, and as I've been creating my mood boards and selecting the exact pieces to fill my home it's been really important to me to invest in items that are both quality and sustainable while still exuding my personal style. I approached filling my home with the same mindset that I approach collecting handbags - it's better to spend a little more upfront for quality when it's something you plan on using and/or keeping for a long time. In NYC, living spaces are small so your bedroom really becomes a haven. It's a space that should be thoughtfully filled while still remaining light and welcoming."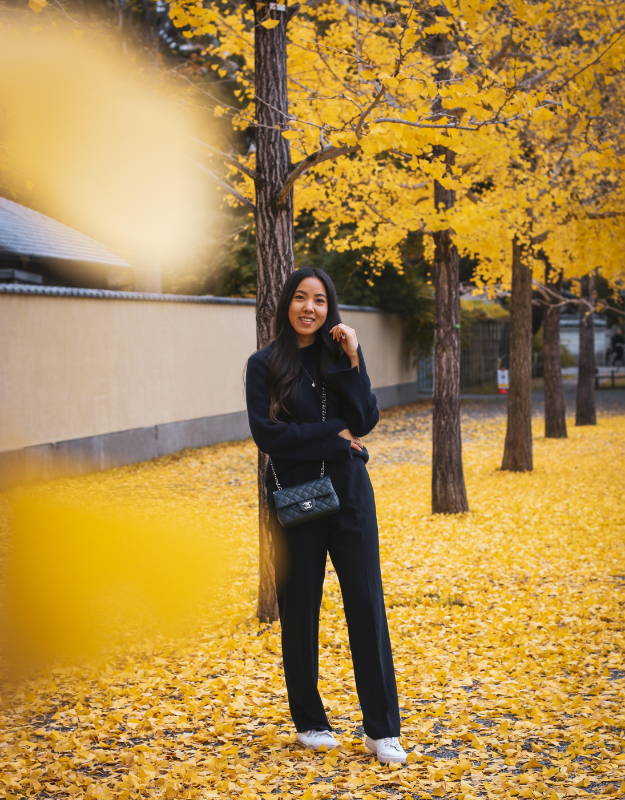 THE THINGS ERICA CAN'T LIVE WITHOUT
For the World's Best Sleep
"You spend just as many hours in your bed as you do at work, so comfort is key! The white keeps the space light and airy, and I can sleep soundly knowing it's been made from organic, plant-based fabrics."
The Coziest Comforter for all Seasons
"You get the coziness of down, but the peace of mind knowing this is vegan! With all the ranges of temperatures in NYC and not a lot of extra space for storing an extra comforter, it's nice to have one comforter that thermo-regulates for cold winters and hot summers."
A Duvet Cover That Feels Like Sleeping on a Cloud
"I love matching bedding, so it's a no-brainer to complete my bedding set with the bamboo duvet cover. All I want is a bed that feels like a cloud, so this cover really tops it all off!"
Clean Skin Products for That All-Day Glow
"Part of my morning routine as soon as I roll out of bed is skincare, and I'm just as conscious of what I put on my skin as the fabrics that I sleep on. This set includes everything that covers you from AM to PM, made of clean ingredients, and looks good sitting on your vanity to boot!"
Noise-Cancelling Headphones With a Good Cause
"In the last year, WFH has become part of all of our norms and I've come to find that a good pair of headphones is key to productivity. These are noise-canceling without sacrificing the aesthetics. Plus, with every purchase, a portion of the proceeds go to DonorsChoose.org!"
A Complete Skincare Routine in Four Easy Steps
"I love supporting female-founded brands and love that this brand is made for women of all ethnicities which is important to me as a POC. The ingredients are clean, and the full routine will leave you with beautiful, glowing skin."
A Clean Candle That'll Transport You
"I love being able to support small businesses, especially those owned by someone in the BIPOC community. I'm actually quite picky about the candles I burn because a lot of candles are not great for you or the environment. These Isle de Nature candles are made with soy and beeswax, which are the cleanest ingredients for candles. I can feel good about lighting it to warm up my space, knowing it is toxic-free."
A cause I'm into right now...
Stopping AAPI Hate is incredibly important to me. Buying a new apartment in NYC should have been nothing but the start of an exciting chapter in my life. However, with the huge rise in crimes against the AAPI community in the last year, it has instead been tainted with this underlying fear that I will not be safe in my own city, and that is why the cause for Stopping AAPI Hate is so important to me. All my life I've felt like Asians were the invisible race, and we were the color the world wanted us to be when it was convenient: "too white" to be considered part of racism conversations in the past, and now not white enough when the world wanted a scapegoat for the ongoing pandemic. I hope we can work towards a day where Asian Americans no longer need to feel afraid to step outside of their homes and children don't need to witness their parents and their grandparents being attacked and spit on, a day where these senseless hate crimes cease to exist and Asian Americans can feel at home again in a country that is just as much ours.
👁️ Wentworth on Netflix
📖 'A Little Life' by Hanya Yanagihara
🎧 My own curated Spotify playlist
Follow  @EricaCYang_