All Things Sustainable Self-Care With Roti Brown
Creative consultant and content creator, Roti Brown, has used 2020 as an opportunity to look inward and shift her priorities. She's learned that prioritizing self-care over anything else, is of upmost important. As she's discovered, though, tending to your mind and body doesn't need to come at the expense of the environment. So, Roti has curated her favorite self-care products that are good for you and good for the environment too.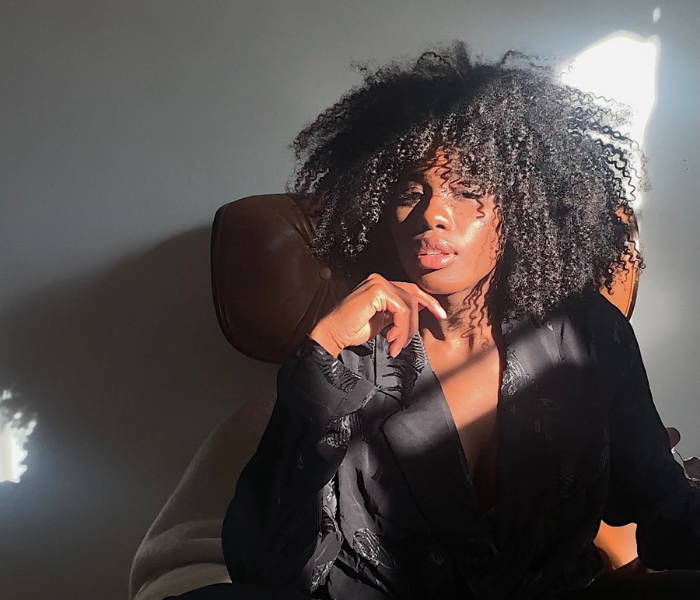 Why Sustainable Self-Care Matters
"2020 was a crazy year. I think everyone experienced several major shifts in the way they look at themselves and the world. Being locked down and at home for most of the year allowed me to take an introspective look at things that I was putting value into. As someone who tends to prioritize work at my own expense, slowing down last year helped me remember the importance of taking the time I needed to care for myself. Self-care can be a bit of a cliche, but it really comes down to the simple things you do to make sure you're at your best. Sometimes that's a bath, a good night's rest, saying no to going out when you don't have the energy, or just treating yourself to something you've worked hard for. But, I believe that my self-care shouldn't come at the expense of others or the environment. So, I've curated a list of products that aid in self-care with sustainability specifically in mind."
The Things Roti Can't Live Without
"Rest is one of the most essential parts of health. I know firsthand how a lack of sleep can contribute to poor self-care. This sustainable bamboo sheet set is the perfect way for you to be kind to yourself and the environment."
The Best Set for Radiant Skin
"Self-care can look different for everybody. For me, taking good care of my skin is one of the ways I prioritize holistic health. Onekind's "One of Everything" skin set makes it simple for me to keep my skin set keeps my skin fresh, clean and healthy on a daily basis."
Breathable and Clean Mattress Protection
"One of the easiest ways to live a more sustainable life is to limit the amount of waste we produce. This CleanBamboo™ mattress protector is mindfully made to keep you comfortable while sleeping and help your mattress to last longer."
The Perfect Travel Scents for Sensitive Skin
"As someone with sensitive skin, I'm always on the lookout for products free of harsh ingredients. I love that this travel set is free from parabens, phthalates, dyes, toxins, and preservatives, 100% vegan and cruelty-free!"
A Cleanser and Mask Combo that does it all
"I love finding ways to enhance my natural glow! This cleanser/mask is mindfully made with turmeric (a favorite skincare ingredient of mine) and is 100% animal cruelty-free."
The Most Elegant Accessory
"Two words- TREAT YOURSELF. You deserve it. I love telling time in-style with my Nacre 'Mini Lune' watch."
"We could all use a little extra rejuvenation these days. This vegan non-toxic coffee scrub is the perfect way for me to wake up before a long day."