A SPRING REINVENTION WITH GREGORY DELLICARPINI JR.
Gregory DelliCarpini Jr., artist, author, and digital creator, is looking forward to using spring as a time for reinvention. Gregory has been finishing up a book draft, focusing on meditation, and discovering how to cultivate a laid back and sustainable look. Gregory's focus in the new season will be about moving forward in a creative and calm direction.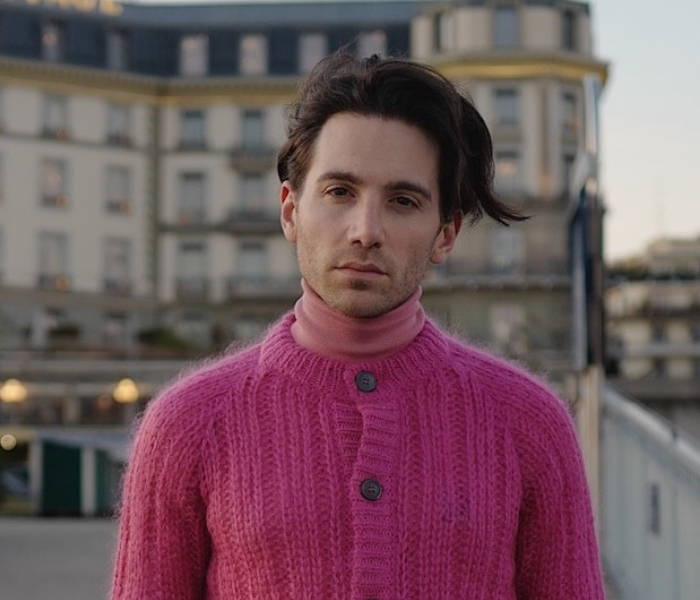 "This spring is about reinvention for me. I just finished the first draft of my very first novel and am ushering a new chapter in my own life. Along with my new writing efforts I am also updating my look and mood. I have been mediating more then ever before and updating my look to be more casual and sustainable. I selected products that helped me to reinvent myself this spring and put my best foot forward in a new calm and creative direction."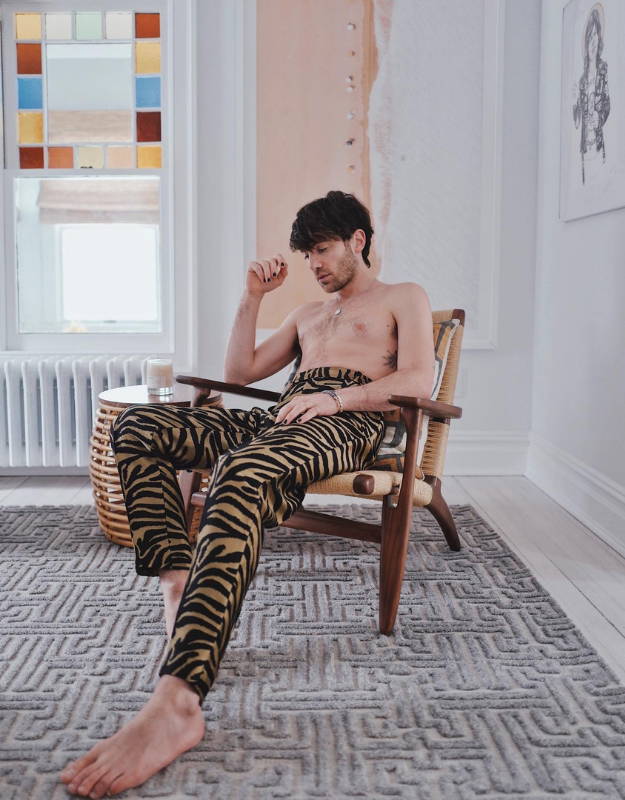 THE THINGS GREGORY CAN'T LIVE WITHOUT

The Best Meditation Accessory
I love to meditate. These headphones make it a breeze to go into that meditative state with Hush Active Noise Cancellation and MindShine technology. Love that they are wireless and also look SLEEK.
The Freshest Spring Scents

I love experimenting with new scents! The DISCOVERY SET to allow you to sample each scent and check out which one complements your vibe best.
I love cozy shorts for summer. I recently moved to Long Island and spend all of summer in our pool and the ocean. I love having shorts that are light and breezy to wear all day. Also these shorts are made with the lowest-impact performance yarn on the planet from recycled cotton and polyester. LOVE that they are sustainable.
The Comfiest and Cutest Earbuds

I am challenging myself to go running more this spring. These light weight and comfortable earbuds are great for listening to music and inspirational talks on a run. Also how cute is the sage color?!
Spring is a time to feel lush and cozy on the perfect T. This shirt is butter soft and has a great relaxed fit that allows for an easy transition from a long walk to lunch.
The weather gets serious mood swings in spring. A cozy sweatshirt is essential. This sweatshirt is not only comfortable but also sustainable. It is made of the highest-quality, 100% recycled fiber, using zero chemicals and zero dyes. The Saguaro sweatshirt diverts waste from our landfills and saves 885 gallons of water compared to a traditional cotton sweatshirt. Be cozy and safe our earth while doing it!
The Secret to Super Soft Hair

I love how soft this conditioner makes your hair! It is loaded with powerful anti-oxidants and smells so yummy.
A cause I'm into right now...
The Lion Guardians: this organization is a conservation group based in the Amboseli-Tsavo ecosystem that is dedicated to mitigating conflicts between people and wildlife, monitoring lion populations, and helping communities live with lions.
👁️   Portrait of a Lady on Fire on Hulu
📖   'Orlando' by Virginia Woolf
🎧   Lana Del Rey
Follow @GregoryVelvet